Name: Katelyn Luthe
From: Adams , Minnesota
Grade: 11
School: Southland Senior High School
Votes: 0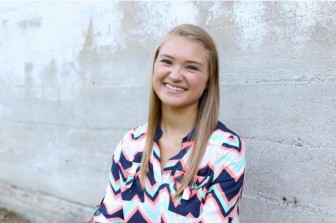 I volunteer for the American Red Cross. Ever since I started high
School, we've been doing blood drives at my school to support those
in need. As a freshman, I couldn't wait for my first chance to give
blood. In the fall of my junior year I was finally old enough to try
it… and I LOVED it. I got a letter in the mail informing me that my
blood was sent to Einstein hospital, which I thought was the coolest
thing! I instantly became hooked, and I loved how I had the chance to
save a life (up to three to be exact). I am now the American Red
Cross representative for my high school.
I run three blood drives a year in November, March, and July. I do a
majority of my hours around this time. I spend about six hours
calling previous donors, and about nine hours running the actual
blood drive! A great deal of my time is also spent doing sign ups and
donating blood.
As a representative, I am responsible for the advertising, sign-ups
(both online and in person), finding other volunteers to help,
contacting the red cross to update the schedule, making sure the
drive goes smoothly the day of, and doing follow ups when the drive
is over. I have lots of responsibilities to get done, but it all goes
by smoothly with a great group of volunteers helping me out!
The biggest challenge that I have is signing people up and walk- in
donors. Since people can sign up to donate online and with me, we
often have overlapping appointment times. This causes us to fall
behind schedule because too many people come at one time. Walk-in
donors can come to give at any time, so that makes it hard to
estimate how many volunteers I need.
Being a Red Cross volunteer, I get great satisfaction knowing that I am
doing good things for the people in my community. Between the blood
drives that I have done, I have helped save over 360 lives!
As a volunteer, I have learned to cherish every day like it's your
last. We run blood drives to help the people that need it. We do it
to save lives and to give back to the community. Being a volunteer
has really opened my eyes and has truly given me a new perspective on
life.
I considered going into the medical field for a career because I loved
the environment of what the Red Cross does, but I chose to go into
dental hygiene. I also loved the atmosphere of the dental office
when I job shadowed and it felt like to perfect job for me!
Coming back a few decades from now, I hope to see the Red Cross family grow.
One of my goals is to promote the program to get more people
involved. I hope to one day get the American blood supply up to save
every life that needs blood!