Name: Priscilla Ann Stevenson
From: Wylie , Texas
Grade: 11th
School: Wylie High School
Votes: 53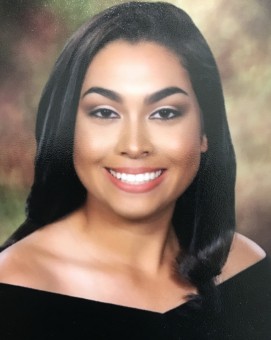 Priscilla
Stevenson
Youth
Forward Scholarship
April
24th, 2017
Journey
of Hope
Volunteerism has always been an important factor in my life. Instead of being
involved in some random volunteer organization, I chose an
organization that I could relate to and enjoy helping. In 2016, I
volunteered with an organization called Journey of Hope. Journey of
Hope is a non-profit organization that offers grieving families grief
support. I chose this organization because I used to attend their
group grief support sessions. In 2011, my father suddenly passed away
and that's when my family discovered Journey of Hope. I wanted to
help other teens with grief support since I know what it feels like
to lose a loved one. I contacted the director and began to share
ideas for the teen grief support sessions. I understand how a teen
grieves and what helped me conquer the challenge of grief. In the
summer, we would meet up once every two weeks to plan out the
criteria for the upcoming support sessions. Most of my responsibility
was to plan out the criteria for the teen groups. Journey of Hope is
also known for always donating stuffed animals to the children that
are battling grief. So, I did a teddy bear drive and donated it to
Journey of Hope. One of the biggest challenges was constantly talking
about my dad, but it also helped my grief that I still carry. It gave
me satisfaction knowing that I was helping out other kids that were
going through the first stages of grief. My volunteer position made
me count my blessings, I realized that some people have it way worse
than me, I'm blessed to have a loving mother and family by my side.
Looking towards the future, I still plan to always come back to
Journey of Hope, there will always be a kid in need. I want to make
sure that every family receives free grief support. When I come back
in ten years, I will do my best to ensure that every family receives
free grief support across the country.