Name: Andres Velez
From: Watsonville, California
Grade: Av.velez24@gmail.com
School: Av.velez24@gmail.com
Votes: 0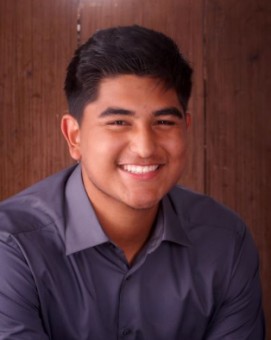 I
have been quite involved in my school's athletic program. In the past
two years I volunteered to help and coach the Freshman Basketball
team meanwhile I was on the Varsity Basketball team myself. It was a
struggle at first but it really allowed me to improve my time
management because I also had school work that I had to take care of.
Coaching a basketball team allowed me to acquire leadership skills
that I did not have prior to coaching. Not only did I acquire
leadership skill, but I also learned to not give up because to be
honest there were many times I asked myself why I even bothered, but
I always told myself that it will pay off especially since these kids
look up to me and I am not willing to let them down. Coaching has
allowed me to excel in my academics as well by allowing me to speak
in front of a crowd. Speaking in front of 30 kids trying to explain
something to them for the first time is not as easy as one would
think. I coached these kids year round and I devoted my time and
effort into them. It was my job as their coach to make sure that they
could reach their maximum potential and I would not let them down.
These kids have also changed my life for the better by allowing me to
become punctual, determined, social, and becoming someone that people
can look up to.
I
would like to attend college so that I can become someone that can
make a difference in society. I don't want to be just an Average Joe;
I want to be someone that people can look up to and admire. My life
goal is to become a Nurse. What better job is there in the world? I
get to help those in need for a living. Helping people is a passion
of mine. That feeling you get after helping someone that needs your
assistance is like no other. I have to become a nurse, this is what I
was born to do, it is my destiny.
I
am determined and will not stop until I achieve my goals. Once I do I
set more goals, ones that many say are impossible to achieve but I
will not let that stop me. I try to be the best that I can be and no
one is going to get in the way of that. I am devoted to my education
and have a passion for learning. Many say learning is boring but I
enjoy the feeling you get when you learn something new. Another
passion of mine is helping others which is the main reason that I
want to become a Nurse. Some people ask me if it's because of the
money but honestly it has nothing to do with the money or else I
would have become an architect or an engineer. Nursing is the kind of
job that I imagine is different every single day. Every day is
exciting. Every day is new. And every day, you are given the chance
to completely change someone's life. That is priceless, something no
amount of money can buy.