Name: Jackson Wherry
From: Elizabeth, CO
Grade: 12th
School: Elizabeth High School
Votes: 0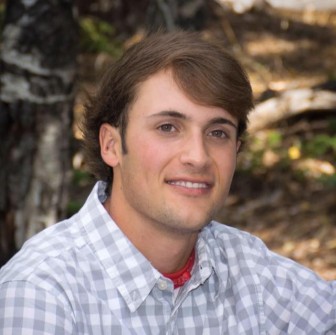 Leading
the Youth of the Future
The youth of
America are one of the most important generations that must be
encouraged and given hope. For myself, I want to be able to change
young kids' lives by teaching them about what it meant to be a
leader and how to overcome obstacles that will be presented in their
everyday lives.
I decided to become
a counselor at a summer camp called YRYLA the summer heading into my
senior year of high school. The Young Rotary Youth Leadership Awards
was for incoming eighth graders. I was one of the counselors that
helped coordinate activities throughout the week. There was no team
under my supervision but was able to interact with kids from all
teams. That being said, there were challenges that I presented to
myself throughout the week; finding kids that seemed to be
downtrodden or separated from the rest of the pack and even just
connecting with the majority of the kids in a way that might
influence how they approach situations as they entered high school.

Being a counselor, it was required to each give a speech on a "Word
of Focus". I chose the word "faithful". Connecting with a
generation that had much more at their fingertips than I had when I
was their age was most difficult; therefore, experiences in high
school drove me to share how to overcome the adversity that some may
encounter in the next step of their lives. I spoke about how I was
continuously a victim of peer pressure and was led down multiple
paths that were not part of who I was as a person, including drugs,
alcohol and even just plain ignorant decisions. Some of the biggest
temptations anyone will ever face can come from those you call your
friends. I regretted every bad decision and path that I had chosen,
but I truly believed that's why I was part of this amazing program;
to show kids that you need to believe in yourself and find yourself
"cool". Sharing these experiences presented me with the upmost
satisfaction. These kids do not get to hear personal stories like
these very often, and I learned that there is always someone out
there that will need your help. Even if that help is a few simple
words to give him or her a smile to get them through the day.
I
find myself to be a forward looking individual in that through these
experiences I want to be able to help kids, or anyone, find their
true passions and believe in themselves and follow their dreams. Do
not stray away from your values simply because some of your friends
may be headed down said path. You are who you are and that is what
makes every individual special.