Name: Yeonsu Kim
From: Stevenson Ranch, California
Grade: 11
School: West Ranch High School
Votes: 0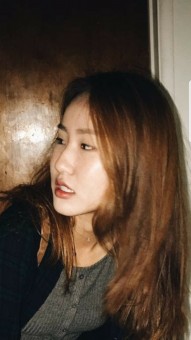 Hands smeared in
dirt, strolling their makeshift carts and cardboard homes. A shaking
man with his guide dog, flinching at the sound of cardboard boxes
dropped to the floor, dropping to his knees like he just heard
gunfire. A woman, hair white and skin wrinkled, with milky eyes and
rotting teeth.
Help the Children is
an organization dedicated to distributing food to the poor, elderly,
and disabled. Every Saturday, four hours from 8 a.m. to 12 p.m., we
pass out food they otherwise can't afford — canned beans, boxed
pasta, fresh bread, cartons of milk, dozens of eggs, boxes of sweet
strawberries, and bagels on top of bagels on top of bagels.
Every single person
there has a story fitting of an Oscar-nominated movie — instead of
millionaire playboy Leonardo Dicaprio acting out a fake miserable
life, however, these are real people. They don't want to come here.
If they could, they would buy their groceries from Costco or Trader
Joe's or Whole Foods. But they can't. They were fired from their
job at the age of 59 and no company in their right mind would hire a
senior nearing retirement age. They were in the Vietnam War, and they
can't function in a workplace with a decibel higher than 8 dB. They
had their sons and their son's sons to put through college. I chose
this line of volunteering because of our clients.
As a volunteer, I
guide the hands of war veterans to their fruits and vegetables,
careful not to bump into their dog or talk too loudly. I read the
nutrition labels for our blind clients. I check each and every
expiration date for hundreds of items and wheel racks of bread across
the warehouse. I organize and checkout their items and place their
cans at the bottom, tomatoes on top. And, occasionally, I'll sweep
and mop our office.
You gradually start
to realize your troubles have never come close to their troubles.
That realization makes it all the more harder to deny them their
groceries.
We have limits on
how many items they can take of each category. For instance, you can
only take three cans of vegetables, two cans of fruit, two packages
of crackers — all small details and logistics, you get the picture.
Sometimes, clients
like to trick the system. Sometimes, they claim that they have high
blood sugar, and that they need the extra 12 packages of kale
mix. Sometimes, they steal other people's food. Sometimes, they
swear that our boss allowed them to take more cans and more
crackers. Sometimes, people lie.
It's not them
telling fiction that's the worst; it's when we catch them when
they do. They shamefully cry and beg or turn an embarrassing shade of
angry red and yell. But rules are rules. Telling them "no" is my
biggest challenge as a volunteer.
My biggest
satisfaction as a volunteer is what I've learned. Lessons I'll
never forget. Stories that I will forever keep to my chest.