Name: Haley Michelle Short
From: Vancouver, Washington
Grade: sophmore
School: Fort Vancouver High school
Votes: 4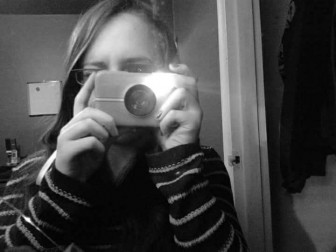 Volunteering
gives you the opportunity to change people's lives, including your
own life. Volunteering is a way to give back to the community and
make a difference. You get to play a part in hundreds of people's
lives and in the life of our earth. Any kind of Volunteering makes a
difference in ways you can't even imagine. I spend my Volunteering
Time at the food bank, pulling ivy, planting trees, and at dozer day
for 3 years now. I am the Vice President for two years of a
non-profit organization designed to help the community and volunteer
were ever needs help, with a average of 2-5 hours a week. I was
invited to another non-profit group called NHS. Which is short for
national honor society. NHS does the same as key club, but you have
to be chosen by your teachers and staff to be in NHS, the club is
only for students who give everything they can. So many things I
could be Volunteering for and giving my time to. To me it isn't
wasting my time, it's a privilege.
My
favorite type of Volunteering is with my school. I am currently
involved in Cascade Technical Academy in a Applied Medical Sciences
class. I receive 48 hours Volunteering at three facilities for 8
hours each shift. Responsibilities include showering, toileting,
vital signs, feeding and other activities of daily life. I have been
trained both hand to hand and by book. It's the beginning of my
adventures in the medical care field. People say I have missed many
opportunities, like hanging out with friends and having fun. Every
time I hear this my only response is "that this is fun" I
would give my entire life to helping people and caring for them.
Volunteering for my community has given me the chance to find out who
I am. And I am someone who cares to much for others, to stand there
and watch them be in pain and not be able to do anything for them.
That's why the medical field is perfect for me.
The
biggest challenge for me in volunteering is time. School is something
very important in a young adult's life. I am currently enrolled in
two schools, one with three classes and the other with four. I use my
weekends to help at facility's, and get experience in the healthcare
field. I have recently received a part time job at Taco Bell, so I
can start saving up for college. When I am not at work, school or
Volunteering. I am home with my older sister, who has many medical
conditions or watching my four younger cousins. My entire family
cares for everyone around them, it's a instinct for us. My aunt and
uncle adopted two of four of their kids and treats them all the same.
The most satisfying part of donating the little amount of time I have
to Volunteering is being there for those who need it and seeing the
change.