Name: Jewel Fernandez
From: Houston, Texas
Grade: 11th
School: lonestar college
Votes: 0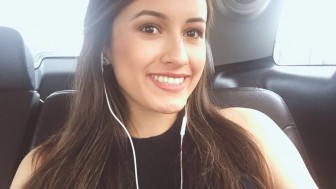 I
have been actively involved in my community through my church‒Faith
Assembly. My church has reached out to the community in so many
ways, and their generosity is something that motivates me to do more
for others and help as much as I can. I have been able to have the
opportunity to set up and clean rooms at a Home of Hope house for
victims of human trafficking. Being able to help these victims by
setting up rooms for them was something that humbled me and has
helped me to never take anything for granted. It opened my eyes and
encouraged me to never be ignorant to the many things that are
happening in our communities every day. I have also been able to
volunteer as an assistant coach for a children's basketball league.
Being able to guide the kids and watch them play‒not
to win but simply to play their hearts out brings me joy. Another
activity I have had the opportunity to volunteer at is at a kids
church camp. I was able to help children in playing different games,
leading bible studies, and helping them grow and learn more about
God. I went to the camp expecting to volunteer and have fun with the
children, but by the end of camp it was the children who taught me
more than I could imagine. They taught me not to worry so much and to
live like a child;
innocent,
free, and loving. Their love and excitement was contagious and made
me want to pursue their kind of attitude and outlook on life.
Another community reach I have been involved in is my church's
annual gift giveaway during Christmas time. Each December for the
past four years, my church chooses one local elementary school to
give free bikes to. We invite the community and church members to
come together and build bikes. Dozens of tables are set up while many
adults and youth help build each and every bike. Children who attend
the bike build are then able to go for a test ride on the bikes and
make sure it is riding smoothly. My biggest challenge as a committed
volunteer is balancing work, school, and the volunteering. Time is
valuable and is never wasted when it comes to these three important
aspects in my life. I truly do love to volunteer and give back to my
community in any way I can. I don't volunteer for hours, or to feel
like a good person, I simply do it because of the joy it brings me.
I usually try to volunteer between 4-10 hours per week and always
invite as many friends as I can to volunteer with me. If I were to
come back in ten years I believe my volunteer activities would make a
difference in people's lives. Whether big or small, I believe each
volunteer activity impacts somebody someway. Volunteering is
something that means so much to me, it's a huge part of my life and
always will be.