Name: Ashlee Buist
From: Providence, UT
Grade: ash.buist20@gmail.com
School: ash.buist20@gmail.com
Votes: 0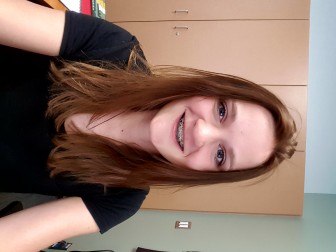 The
Light in Their Eyes
I
volunteer at Cache Meadow Veterinary Clinic in Logan, UT. I chose
this place because I have always had such a passion with helping
animals. I feel like they are so helpless and they have no voice, I
want to be able to be that voice and be the one to help them when
nobody else will. I volunteer around 15-20 hours a week during the
summer. Sadly I am not able to volunteer during the school year,
because I am a full time high school student and they require at
least 6 hours shifts and they close early. My responsibilities while
I volunteer consist of a variety of things, including: taking
temperature and weight, go into exam rooms and help clients, blood
work, minor surgeries, restraining animals for shots, administering
shots, and assisting the Veterinarian with surgeries.
The
biggest challenge I have endured while volunteering was being part of
putting an animal down. I have such love for animals and I will do
anything to help them live and be healthy, but sadly we could no more
for this particular dog. I was not the person giving the euthanasia,
but I was in the room with the dog and family. Even though I had no
emotional connection to that particular dog, it hurt my heart seeing
it leave this world and I wished I could have done more to save it.
On the other hand, I have many more satisfactions while working at
the clinics. I am able to make sick and injured dogs feel better, I
am their help. Even though we have to put dogs down, the amount of
good we do in these animals lives is breathtaking.
I
have always wanted to be a Veterinarian and make a difference in
countless animal's lives, in many different ways. This job taught
me how to work in a vet clinic and work with other people in order to
reach a common goal. But more importantly it allowed me to "forward
look" into my future. Volunteering has locked in my dream/goal of
being a veterinarian.
One
day I plan on changing the face of the animal world, so they are more
respected and treated the way they deserve. That all started from me
volunteering and I realized how much I love animals and how much I
want to help the animals all over the world. I not only want to be
the Vet that makes them feel better, fix their broken bones, and help
fix any other problems. I want to open free clinics available to
people who can't afford normal pet care, so all the animals get
helped, even the ones that can't afford it.
If
I came back in many years I still feel like I would have made a
difference. Maybe in a child's life because they remember how I
helped save their dog, or making a different in a dog's life
because I saved their life.