Name: Wilson Rainey
From: Ranburne, Alabama
Grade: 11
School: Ranburne High School
Votes: 0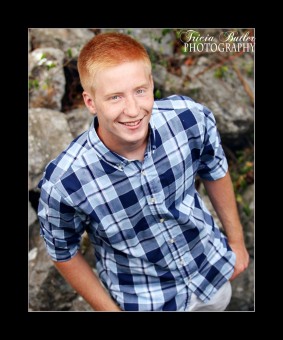 Because I have grown up in a small town church, I have been around countless
volunteer activities for my whole life. A commonly used verse to
encourage these activities is John 15:12, which states "My command
is this: Love each other as I have loved you." Over my high school
career, I have volunteered in many different places doing many
different things. Not only have I been able to serve with
organizations close to home, but I have also been fortunate enough to
serve overseas in Honduras. In both of these very different places I
was able to help in addressing one of the few things they have in
common: poverty.
While in Honduras, my team did its part in bringing hope to a country that
has all but lost its hope. We built four homes that will last for
about seventeen years, distributed two weeks worth of food to many
families, visited the children's hospital to deliver toys,
blankets, diapers and wipes, visited an orphanage to deliver toys to
the kids that live there, helped feed lunch to several hundred
schoolchildren in a village we were building in, worked to restore
Breaking Chains homeless shelter in downtown Tegucigalpa, and fed
lunch to the people who work in the landfill in Tegucigalpa. These
tasks were not easy emotionally or physically, but to see the look on
the families' faces when you have just helped them remove one of
their largest problems is indescribable. The joy of serving others
beats the sacrifices that have to be made to do so.
In my community, an organization called Feeding Cleburne was created to
help families that are fighting poverty to have food for a couple of
weeks. This helps the parents not have to worry about spending scarce
money on food for a couple of weeks. Feeding Cleburne meets on the
third Saturday of every month for around two hours to package and
distribute food. While I do not get to volunteer every time, I go as
much as I can. In all, I try to volunteer at least six months out of
the year. By investing my time into this amazing organization, I know
I am personally making a difference in the lives of the people in my
immediate community, and I have learned to never judge another kid by
their looks at school because I have no clue as to what they have to
go through at home. I fully believe that my mission trip to Honduras
has provided me with a new inspiration to get even more involved in
my community to try to help tackle the problems we have to face.
If I could come back and see the outcome of the work I have been a part
of, I know it made a difference because I know God had a plan for
each bag of food or each toy that was distributed. Someone was shown
love in their darkest hour and that is enough.