Name: Omarrah H Smith
From: Norfolk, VA
Grade: 11th grade
School: Regent University
Votes: 0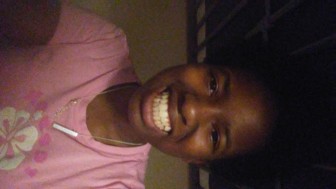 When I was
fourteen, I chose to volunteer for my church's Sunday school,
Impact kids. I worked through all the ages, from 6 months to 11 years
old, and have gained a lot of friends since then. I chose it because
my other friends were all volunteering in different areas of our
church; ushering, young kids church, even our bookstore, but now its
for the reason of comprehending the children, especially the smaller
ones, in ways adults can't or won't. Since my start four years
ago, I have volunteered over 100 hours, 26 Sundays in a year, 2 to 3
Sundays a month. As a volunteer, my responsibilities are to help with
church lessons and children activities, including writing names,
cleaning up messes, assisting in bad behavior and participating in
skits and games. As a youth leader, I have a job of my own; I
register each child, from visitors to babies, and giving them a
number card to hold on to, in case a child's behavior is in need of
parental assistance.
My biggest
challenge, I'll admit, is being subjective to my elders. I've
realized in my time as a youth leader that even as Christians, we can
be no better than hypocrites or liars, especially in the midst of
children. I feel this isn't right, and am almost constantly in a
conflict between obedience and understanding a younger youth more by
their thought than what was seen.
As a volunteer,
it's the face of the kids that gives me the most satisfaction. I've
learned from my position that children are always more than what we
think, that they think more in the things they do, and they'll
never learn to be more knowledgeable, compassionate, or more like
Christ if we treat them like criminals or yell at them for simple
things at such a young age.

I plan on having a full career on making graphic novels for children
on all sorts of subjects, like God, love, and even obeying those in
authority. "Forward moving" to me, means the process mentally,
physically, or emotionally pushes a goal's progress forward in ways
we almost don't know, and I know this volunteering is forward
moving because I learn more about kids and how God would want us to
treat and teach them than I will ever learn from any adult. Thus, via
my volunteer activities, I seek to change how we see young people,
youth, toddlers and all, as not "stupid" or beings that need to
be put in stereotypical cages or beaten to learn anything, but as new
people who need a soft but firm hand and voice to tell them what's
right, wrong, and what's okay. Since I am only a youth leader and
not a minister, I do not believe I could have made any external
changes. I just believe the youth I have grown up with will see the
world in a different, more Godly way, but not in the same frame as
today's Christian hypocrites.