Name: Gabrielle Mutart
From: Chesterfield, MI
Grade: Junior in high school
School: L'Anse Creuse High School North
Votes: 0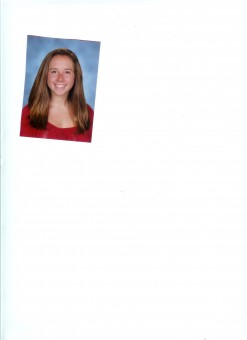 Volunteering is one of the
best things a person can do. Although you do not make money, or earn
anything materialistic from doing this, the overwhelming satisfaction
of doing something from the kindness of your heart is worth it. The
summer after 10th
grade, I started volunteering at the Macomb Humane Society. I have
always had a deep love for animals, so I thought the humane society
would be the perfect place for me to get my hours in required to
graduate high school. I never expected what would come from it.
I
started off going for about an hour or two every week, but soon I
formed bonds with the animals at the shelter. I started going around
four hours a week or sometimes more. I was able to take the cats out
of their cages to play with them, so they get used to human
interaction. I also had to walk the dogs to keep them fit.
Volunteering
can sometimes be difficult, especially when dealing with animals in
need of a home. A certain cat at the humane society was born with a
condition which made it difficult for it to walk normally. This cat
was my favorite cat, because he was so sweet and loved to cuddle.
Every day, people in search of pets would overlook him because of his
birth defect. This filled me with sadness because, before they even
got to know him, they turned their backs just like his last family
did.
However,
working with animals in need of homes can also give you satisfaction.
The same cat with the birth defect was finally taken out of his cage
by a family the last week of the summer, and the last week I would be
volunteering there. What made this so special, is that the daughter
of this family was born with autism. This cat was the perfect match
for her, because they could relate to each other. The look on the
girls face as she walked out with her brand new cat was priceless.
From
this experience, I have learned that it is necessary to get to know a
person, or a cat, before turning your back on them, you never know
what you could be missing out on. This is looking forward because it
promotes a more positive, accepting society. My volunteering will not
have made a large impact in 20 years, but it will have made an impact
on the individual families I helped to pair with the perfect animal
for them.