Name: Hailey Durbin
From: Tyrone, PA
Grade: 12
School: Tyrone Area High School
Votes: 0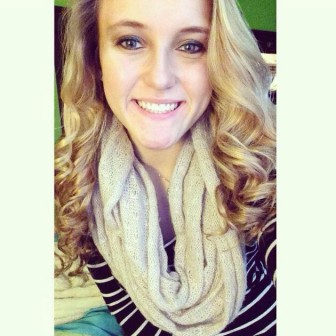 Community service
is something I believe every citizen should participate in. This is
your way of giving back to your community. We are blessed to be able
to live in the place that we do. Now, let us take pride in everything
that this world has to offer.
I am very active in
my community. My college also will require it when I start attending
in the fall of 2017. I am apart of a club called Women to Women.
Every Wednesday I go to our elementary school and talk to girls who
need an extra boost in their day to make them feel better about
themselves. I help in my church with bible school, flower sales,
Easter egg hunts, altar serving, and children's liturgy. I have been
on a mission trip to Baltimore where we built a house and gave it
away to a family in need. I have attended this for five years
starting at the age eleven. While we were there we also did other
projects throughout the town and built new relationships. The trip
was not only beneficial to the residents who lived there, but for us
also. There is a building in my town called the Joshua House. For
them, I help scorekeep at a basketball tournament called Hoopsfest,
and I was a leader for many summer camps. At these camps, we cleaned
up the town, went hiking, and painted a mural in our community
library. I also volunteer at many 5K races. Another activity I have
participated in, is being the cook for an organization who gives
elderly people lunch two days a week. As you can tell, volunteering
in my community is very important to me. I put into my town as much
as I expect it to give back to me. Everything is worth it.
Engaging in
community service provides citizens with the opportunity to become
active members of their community and have a lasting, positive impact
on society at large. Community service and volunteering enables
people to acquire life skills and knowledge, as well as provide a
service to those who need it most. Some psychological benefits are
that volunteering increases happiness within your life and helps you
feel good about yourself because you are helping others. It can also
help to decreases stress and get rid of depression. Social benefits
includes citizens getting involved with the community, creating
special bonds with the population being served, and increasing of
social awareness and responsibility. With cognitive benefits comes
the enhancement of their personal knowledge, growth from new
experiences, and development of better interpersonal communication
skills.
I am always willing
to step up and volunteer. If our country had to pay us to do
everything that needs done, we would be in huge debt, or simply the
job would just not get done. I have no problem being a leader in a
community service project because I know that what we are doing is
for the good of others.