Name: Nicholas Bolanos
From: Doral, Florida
Grade: 12th Grade Class of 2017
School: Ronald Reagan Doral Senior High School
Votes: 0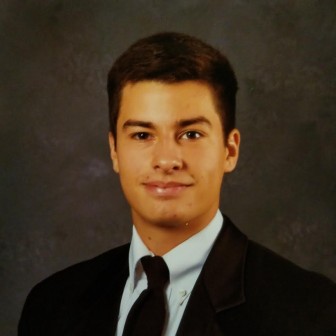 Nicholas
Bolanos
12th
Grade
Community
Service Essay
We are a nation of people generally inclined to help one another. We may
not all be good Samaritans, but neither are we heartless toward our
neighbors. Many of us volunteer time to help the homeless or the sick
or the poor. Sometimes, however, we are reluctant to help others when
we feel we do not have enough time or that it may disrupt our own
lives significantly. However, any amount of time we can give is
enough to make a significant difference in someone else's life.
This became clear to me while volunteering at Susana Wesley Health Center,
where I felt I had a slight impact in several people's lives. One
of the most important areas where volunteer work is needed is working
with the elderly. We have a responsibility to the wiser generation of
this country to make sure they receive the attention they deserve.
Sometimes family members cannot provide the time and dedication their
elders need. As a result, an older patient's life may become empty
and depressing.
Dedicating a couple hours a weekend towards these patients made me feel like I
was contributing to their happiness and well being. As a volunteer
with the activities department of the facility, I was able to make
the patients' leisure time more enjoyable. Some of the events I
helped out with included bingo, pet therapy, card games and movie
nights, among others. I enjoy volunteering with the elderly because
recognizing the difference in their morale after making their day
enjoyable is a greatly rewarding feeling.