Name: Queneesha Gregory
From: Augusta, Georgia
Grade: College Sophomore
School: Georgia Southern University
Votes: 0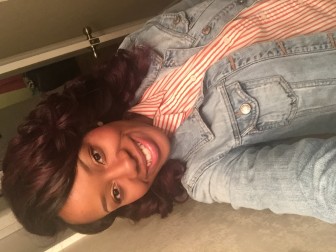 Making
a Choice
If
I had to think of anyone who care's and have so much love for others
it would be me.
When
I was in middle school I could not help but to worry about my
mother's diagnosis with breast cancer. I watched my mother go
through a breast reduction procedure and multiple radiation
treatments. After all of my mother's radiation treatments, God had
done his work because my mother was officially a breast cancer
survivor. The diagnosis inspired me to become involved and walk for
all survivors, raise awareness, and save lives. Getting involved
whether it is community service or even volunteering helps me to
learn about other cultures and as well as my own culture. The
importance of community service is caring for those who are less
fortunate or in need of assistance. Community service projects has
helped me become a productive member of society.
Before
being introduced to community service I was unaware of the structure
and operations of a non-profit organization, and how I could
contribute to building communities future. In High School, I became
involved in Golden Harvest Food Bank, Donations to the local Good
Will's and Salvation Army and more. My favorite experience was
volunteering for Special Olympics. It was my duty and my pleasure to
motivate and inspire all the special needs children that I met. As a
kid, I viewed children who had intellectual disabilities as being
different, but when I made a bond with them, they helped me
understand that they are capable of doing anything that they were
determined to do. My passion to help other stayed with me once I got
to Georgia Southern. In addition, I joined the National Council of
Negro Women. This organization stands on the idea of leading,
developing, and advocating for women so that they can better
themselves and their families. I was offered a volunteer position at
Worn Threads, which is a thrift store. There I spent my time
reorganizing the storage room, separating the donated items, and
hanging the clothes on the sales floor. Worn Threads provides
affordable second hand clothing and it allows low income families and
young mothers to get essential items for themselves and their
children once a month. Volunteerism has expanded my mindset because I
am more mature, confident, honest, and patient. I am excited to work
with others and create new relationships. Most importantly
establishing and maintaining those relationships in the community.
Also, it is important to just get out and get active. I volunteer my
time because I do not mind helping others when necessary. I hope to
improve in leading others, refining my skills as well as acquiring
new ones, and give back. It is essential for people to inspire others
to dream more, learn more, do more and become more. I want to be able
to tell someone that I am no different from them, but assure them
that there is a way out. Honestly, I hope for continuous learning
throughout my community service/volunteer experiences.