Name: Sophia Hwang
From: Sammamish, Washington
Grade: 10
School: Redmond High School
Votes: 0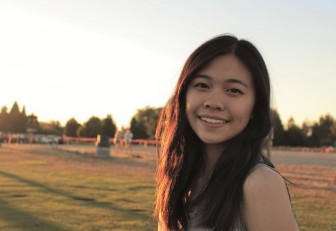 Making
a Difference in the World: The Gift of Music
"Music
is a piece of art that goes in the ears and straight to the heart."
Those
are words I think of when I look back on my volunteer experience with
my local summer music program, Marrowstone in the City. Every year
for the last two weeks of July, they teach children 7-14 how to play
orchestral pieces and chamber music. Not only are they taught how to
improve their musical abilities, but they also learn valuable life
lessons of discipline and working with others.
As
a musician who has played the violin for 10 years, it is only fitting
that I decided to volunteer at a place where I was certain I could be
of value. Many of the kids attending the program were rather young
and were excited to play; there were also others sitting quietly on
their chairs, too shy to play the music. Some of my biggest
challenges as a volunteer there included trying to get the latter to
be confident in the music; by playing with them during orchestra and
chamber rehearsals, I helped them become more familiar with the music
and give them any additional tips I had to improve their technique.
These were only some of the responsibilities; I also had to arrive
earlier and stay later to help set up equipment, and assist in break
activities.
Some
extra but expected responsibilities were also making sure that the
children had discipline and were paying attention. It was hard to
keep some of the children focused, and many times was the subject of
my frustration. However, the satisfaction from being able to see
every single student be able to play in the orchestra and enjoy the
music outweighs any negative aspects about being a volunteer. It
makes me extremely happy to see the smiles on the children's faces
when they realize they know how to play the entire piece from memory,
or when they connect the notes with a familiar tune. I have learned
that teaching children takes a lot of patience, but it is worth any
sacrifice if it means they can be inspired to continue learning
music.

In a time where funding for
school music programs is unpredictable and unstable, I hope that by
volunteering at MITC I can inspire young musicians to keep on
playing. I seek to help children foster their musical talents and
ensure that the arts continue to thrive in the community. My
activities are "forward looking" in that they work towards a
positive and reachable future, one where musicians can keep giving to
the community and inspire the next generation through the gift of
music. In 10 or 20 years, hopefully the support I have given to these
young musicians Music may not be a part of my future career, but I
believe that it is a valuable skill to have and appreciate. Playing
an instrument is more than just following the notes on a page; it is
a universal language spoken from the heart.