Name: Lauryn Davis
From: Maple Heights, Ohio
Grade: 12th
School: Cuyahoga Valley Christian Academy
Votes: 0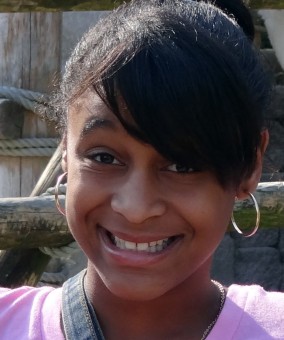 Throughout my high school career, I've chosen to spend my time volunteering in youth
programs. I chose to volunteer in this area because I think it is
importantforteensof allages to now theimportnce of making healthy
decisions. I volunteered for 8 hours, for two days out of every month
of the school year. The biggest responsibility as a volunteer was to
make sure that I was holding the attention of the audience and
communication my message clearly for people to understand. The
biggest challenge as a volunteer would probably be having to open up
about my personal life and my past, to completely random strangers.
What has given me the most satisfaction as a volunteer would probably
be people telling me face to face "Wow your story has really
impacted my life" or people writing down on the evaluations how
they love themselves now, they chose not to bully anymore, and that
they chose to abstain from drinking and smoking. I see my
volunteering as "forward looking" because I am going to college
to be a nurse. Throughout everyday of my career, I will most likely
be encouraging people to continue on a healthy lifestyle, and I will
be there to take care of them and help them recover.