Name: Venitra King
From: Duluth, Georgia
Grade: 10
School: Georgia Connections Academy
Votes: 0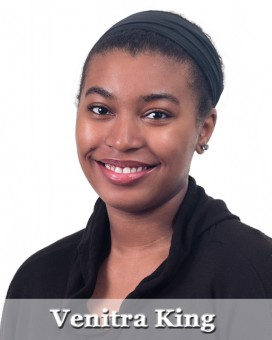 Volunteering is an unselfish way for people to live. 
It is so good to help others in any way.
I have volunteered in different areas throughout the years.
I volunteered with a church to sort out clothes for the homeless. As a
teenager, I volunteered with my family to help a friend open a new
day care facility. We painted, swept and cleaned the new facility.
Also as a teenager, I volunteered as a Teen Leader at the YMCA. As
a Teen Leader, I helped elementary school children with their
homework and kept them quiet during their afterschool program. At
the Atlanta Public Fulton Library, I sorted out flyers and helped
people get signed up for training at the library.
My biggest challenge with volunteering is finding places to volunteer
that work with my schedule. It's hard to find the right
opportunity at the right time. For example, The Atlanta Public
Fulton Library don't need people regularly. It's best for me to
volunteer during the time I'm off from school but most times, the
timing is not good. Most of my volunteer hours have been a day or
two when I don't have school. The longest time that I've
volunteered was as a Teen Leader. That position lasted for a year.
My greatest satisfaction as a volunteer is having the opportunity to
learn more and improve my skills. I love being able to learn new
things and improve on my communication and listening skills.
Volunteering not only lets me help someone else, it also helps me. I
learn more about myself. I've learned that in some situations I
need more patience than usual because things don't always go as
expected. Patience is a skill that will definitely help me with my
career goal of being a nurse. As a nurse, patience along with
communication and listening skills are very important. This Summer
I look forward to improving these skills even more as a volunteer at
the Atlanta Children's Museum. I'll be helping out with their
Summer program all day during the week doing various activities.
Looking towards the future, my volunteer activities are "forward looking"
because they allow me to help others now so that they are prepared
for life later on. "Forward looking" to me means to look ahead
and plan for the future right now. Right now is when we need to
make changes. The changes that I can see are people being willing to
help each other out more and help their community improve as well.
If I came back in ten, twenty or thirty years, my volunteer
activities should have made a difference because when you show people
that you care, that can inspire people to be their best. If more
people help then that will hopefully influence others to help and
support others as well. I feel like then the world would be a better
place because it will slowly become more and more peaceful and
loving.