Name: Melanie Foutz
From: Temple, Texas
Grade: 11
School: University of Texas at Austin
Votes: 0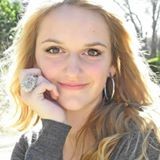 The most impactful volunteer experiences I have participated in are
mission trips my family has led since I was five years old. My
churches began partnerships with several pastors in Reynosa, Mexico.
Over the past several years, Reynosa has been labeled extremely
dangerous. However, my family's participation in missions two or
three times every year made Reynosa a second home to me. Because I
have lived a privileged life in the United States, these mission
trips and my family have taught me to humble myself, broaden my
horizons, and give generously.
Comparing my comfortable, air conditioned, brick house to those in the
neighborhoods where we serve is eye opening. Reynosa, at first
glance, is a poverty stricken town with large ruts in every dirt
road. The stench of sewer, unbearable to most, fills the atmosphere.
The buildings are merely shacks made of scrap wood and metal poorly
constructed on the dirt ground. As a child, it was slightly confusing
to me that not everyone was as fortunate as my family. When I was
young, I would play soccer with the children in the streets while my
parents built a house for a family in need. I watched how their
interactions with the pastor and the families helped develop
relationships that continue to this day, and allowed them to
experience the joy that comes from making a difference in the lives
of others. Because of this, a family we built a house for ten years
ago helps us build new houses every time we return to Reynosa. The
houses we construct seem like tool sheds to us, but mansions to them.
Personally, my favorite part of building is hammering on the roof. In
addition to building houses, our church group also assists at a local
orphanage and leads Vacation Bible School programs. At the orphanage,
we have constructed a water line system, built a library, and
distributed clothing to all the children. In vacation bible school,
we lead worship music, help create religious crafts and share a
sermon. Most importantly, this service has helped me realize that
there is a bigger picture to my life than just my needs.
Though I may only be in Mexico for a few weeks a year, this background and
the lessons I carry back with me have helped shape my everyday life
back home. Seeing the glowing eyes of newly made friends in Christ
was the first time I realized how much fulfillment one can find in
helping others. Every time I look back at the families I've met and
how involved the Mexican churches are with the community, I'm
reminded of the type of person I want to be. I want to give
generously, live faithfully, and love unconditionally.