Name: Alexander Olar
From: Pekin, IL
Grade: Junior
School: Pekin Community High School
Votes: 0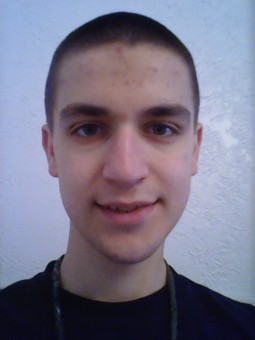 Alexander
Olar
The
Ministry of Presence
By
January 15, 2016: the
Mission has begun.
These words echoed in my ears and my heart, bouncing from
conversation to conversation, making their way into each one, or at
least presenting themselves in the magnanimity of every word that
tumbled out of my mouth like a blooming flower.
Being
so deeply rooted, it is miracle that the Saint Joseph Parish Mission
Trip did not become as an overgrown plant within me. However, my life
duties were so successful in trimming any excess foliage that by the
end of July, with half my possessions crated in the trailer and
awaiting the fresh Lakota air, the excitement was still healthfully
thriving, expressing itself in a preparatory fast.
See,
my parish does not go to save Lakota bodies, as much as Lakota souls.
We go to the northern edge of South Dakota to simply BE. To present
ourselves to a community whose suicide rate is four times higher than
the national average – a community that does not want to be.
Pondering
the veritable possibility that the four-year-old I am holding will
not live through another depressing winter, even if not by her own
choice. I cannot but swaddle the lamb's body in my arms before the
Tabernacle in Bullhead, and envelop her soul with a prayer to her
bodily Maker: remake
her into a saint.
I hope, beyond all hope, and my hope shall not disappoint.