Name: Sidney N. Wilson
From: Chesapeake, Virginia
Grade: 11th
School: Hickory High School
Votes: 0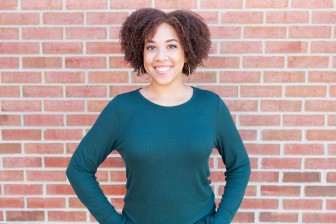 From camp counseling, to teaching elementary school kids creative
activities, to serving as an election page, I have volunteered in a
number of different areas. However, the area that I have found most
rewarding is serving the homeless. One of the major projects I
coordinated was with the Union Mission Homeless Shelter. A few years
ago, my family and I joined together and give back to our community.
The Christmas season was upon us and we wanted to reach out to those
less fortunate than ourselves. We decided to begin a project called
"Brown Bag Blessings". We packed bags with sandwiches, fruit,
crackers, and other snacks. As we loaded up the boxes of brown bag
blessings, my heart was full of joy knowing that my family and
friends had come together to serve our community in such a way. As
we entered the court yard of Union Mission, there were men everywhere
of varied ages and races. They were milling around, as they were not
allowed into the shelter until night. I was shocked as I recognized
that homelessness was not a figment of my imagination, but a reality
for many. As I looked around, the faces that I saw seemed hard,
cold, and despondent. This was challenging to face, and I felt
hesitant to complete my mission. As we began to approach the
individuals with the lunches, frowns turned to smiles and some even
shed tears because this bag was more than just food, it was hope.
That brown bag represented that someone in this seemingly cruel world
still cared. Some began to share struggles they had endured such as
lost jobs, sudden illnesses, and even addiction. Hearing their
hardships made me realize how fortunate I am, and how much I want to
continue to give back and help my community.
My family,
friends, and I touched so many lives that day, many more than I could
have on my own. I feel the impact we made on those individuals will
continue to be passed on, which is my ultimate goal. I long for
benevolence among all men because the world would be a much happier
place if we were all more compassionate towards each other. I was so
satisfied with the success of this outreach because I had a chance to
experience firsthand, the joy of uniting with others to give back to
those who were truly in need.
My youth group
at church has also served in different capacities at the Union
Mission Homeless Shelter. Together we stocked the union mission food
pantry, collected clothes and shoes for the homeless, as well as
donated book bags and school supplies for the children.

In conclusion, I have gained so much insight from these experiences.
I will continue to collaborate with others and help the less
fortunate because I have learned how many lives can be impacted by
just one, simple act of kindness.