Name: Daniela Soto
From: Perris, CA
Grade: 11th (12th in 2016-2017)
School: California Military Institute
Votes: 1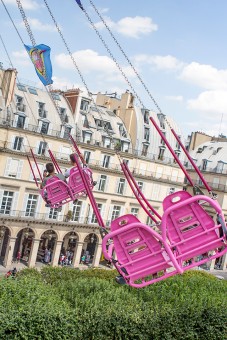 Choosing to
volunteer was never really my cup of tea. I was forced in the life of
volunteering since my school enforced 30 hours mandatory for
community service. At first I began volunteer at my local library,
about 8 hours weekly. I had to clean books, shelves, and tables. The
hardest part for me was having everyone watch over me and stare.
Volunteering there took time to get used to, but after 5 years of
volunteering I learned to have satisfaction from all the nice people
who would be so happy at the fact that the library was clean. I loved
when they would ask me questions and leave happy because I'd help
them find what they needed. I volunteered with a smile on my face on
a daily now, due to the happiness I could bring to others. It has
been easier to get more spots as volunteering since I have experience
at the library. I learned to love volunteering to the point where I
would volunteer in other places as well, like cashier for my local
Thomas the Train, Youth Group, or feeding the homeless. These past
years I have learned new skills and ways to succeed, all thanks to
trying something new and continuing to do it even when I didn't
like it at first. Volunteering can truly change the world, by
creating new pathways for others, giving people work experience, and
benefiting the needy. I think that no matter how much you help, it is
going to assist someone in a positive way, not matter how big or
small the good deed is.