Name: Kalil Garcia
From: San Tan Valley, Arizona
Grade: Senior in high school
School: Northern Arizona University
Votes: 0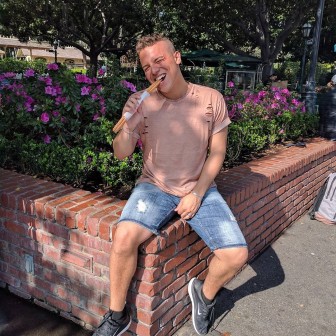 Kalil
Garcia
1
May 2017
Moving
Youth Forward
What
if I told you that I did not choose the volunteer life, but instead,
it chose me? I understand how it sounds, however, hear me out. In the
Ohio school district I grew up in, the "big" fourth grade
trip was an end of the year adventure to Camp Fitch. The trip was the
whole fourth grade class, about 150 of us, who were monitored by high
schoolers in the same district. I went into high school knowing that
I wanted to be one of those high schoolers, I wanted to be a Camp
Fitch camp counselor – and I became one. This is why the group that
I have chosen to volunteer in would be those who foster youth growth.
I call it "youth growth" because that is the goal of my
volunteering, to help children around me grow into happy and driven
teenagers and then adults. I chose it because, as people say,
children are our future.
I
volunteered approximately 80-90 hours a year for three consecutive
years. As a volunteer Camp Counselor I was in charge of the children
in my cabin, safely getting them where they needed to be, making sure
that they were getting sleep, but above all, assuring that they were
enjoying their experience despite dreary weather or disputes among
their peers. However, I think that that was my biggest, yet, most
rewarding challenge as a volunteer: those difficult days. I loved to
help them see the bright side of things. Just watching these kids
smile at camp or simply when they said, "Hi!" while seeing
me out and about in the city – those things were the best things. It
has been reinforced in me time and time again, through my younger
brothers and the children that I volunteer with, that kids truly are
our future. These children are utterly who we used to be, and who
would we be if no one ever cared about us?
The
kids are what we pass on into the future and taking care of these
children is "forward looking" down to a T. I want to
continue to help kids know that someone cares about them, that there
are so many good times in life, so many opportunities, and that life
is truly what you make it. If I were to come back in one, two, or
three decades, I 100% believe that I made a difference. When I went
back to my small town in Ohio after being gone for almost two years,
kids that I never thought would remember would recalled me and run up
to me when I visited my old middle school to see my former teachers.
You never know if you are the only person inside a child's life that
showed them so much love or if you motivated them to do better. I was
fortunate enough to have that person in life and I hope that I can be
that person for some kids.