Name: Nicole Knorr
From: Coconut Creek, Florida
Grade: Senior 2016-2017
School: Monarch High School
Votes: 0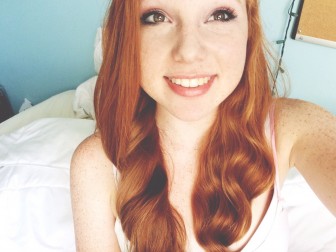 Many people are not able to understand the value that music holds in
our society. It is the embodiment of such rich, old culture and it
carries a timelessness with it; at the same time, the way it has
transformed over the years into something new and equally as
beautiful is incredible. This is the reason I choose to spend my time
volunteering as a young music educator. As the president of my
school's Music Honor Society, a volunteer organization, I have
poured countless hours into our many projects and services.
The project that most impacted me as a person was setting up a
performance for a retirement home. It was just a few weeks before
Christmas, and in the hustle and bustle of the holidays, it is easy
to forget about what is truly important. Although we faced many
challenges with delegating work and trying to manage attendance, I am
proud to say that our club could bring joy to the faces of people who
are so often ignored and disregarded. The challenges we overcame were
completely worth the reward. It was a bittersweet reminder of how
powerful music is, and experiences such as this are a reminder of why
I love to volunteer so much.
Although that is one of the Music Honor Society's main service
projects, we also cover a lot more; we teach private music lessons to
students and host many fundraisers to donate money to organizations.
These organizations deliver new instruments to schools that otherwise
would not have any access to them. I believe that the donation of our
time, money, and effort, will improve the future in amazing ways. By
simply providing schools with instruments, we are able to give
children music education that would have been impossible for them to
attain before. It is a wonderful opportunity for students, and by
perpetuating the knowledge of music, we keep alive the knowledge of
culture, history, and even communication. I am so proud to say that I
could contribute to such a wonderful process.
If I were to revisit these accomplishments in twenty years or so, I
wholeheartedly believe that there would be a massive impact on the
students we have been able to reach. I volunteer because it warms me
to hear those that I have worked with to come back and thank me, to
come back and tell me about their success. The importance of music
education is so vast, even to those who don't pursue it as a
career; it can provide that small boost of confidence that will
nurture a future surgeon or astronaut. It can create a safe space for
those who feel attacked by society. It can make the most mundane
circumstances memorable. This amounts to what I have learned though
my volunteer work; all of the hours of time I have donated to music
makes me who I am today. Someday, I will be able to foster even more
change when I am an official music educator.