Name: Rikyla Brown
From: Raymond, MS
Grade: r.brown0599@gmail.com
School: r.brown0599@gmail.com
Votes: 0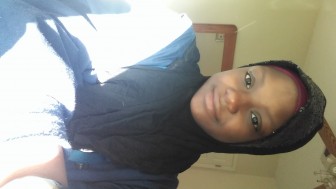 Everything we do is in exchange for something else. When we give, we
determine what we will receive in return.
I volunteer with
Hasan Drums, a youth art program that is focused on teaching children
how to take an art form, and integrate into the creative economy to
generate income. I read to the children at Blair E, Batson's
Children's Hospital, and I volunteer at a local nursing home every
day. On average I spend about 8 hours per week volunteering.
I chose to
volunteer with Hasan Drums because I see the potential that the
program has as far as benefiting the youth. An opportunity like this
one would have been very endearing and encouraging for me. At the
Children's Hospital, I found out that many children don't get
visited often by their families. They are scared and lonely which
makes it hard to proceed with treatment in most cases. When I come to
the hospital, some children are just happy to see another face, while
others are eager to hear a new story. Altogether, reading and talking
with them helps them to relax. Some of the same problems exist at my
local nursing home. The patients hardly have visitors, and they are
understaffed, which makes it hard to meet all the needs for everyone
there. I do whatever I can to assist.
At Hasan Drums,
I'm usually responsible for clerical work like taking emails and
phone calls. When I'm not doing clerical work, I'm assisting with
distributing snacks, or assisting the children with the arts and
crafts. Reading is not the only thing I do at the Children's
Hospital. For patients going through chemo therapy, I help them try
on wigs and head scarves and I make daily visits to kids who must
stay long term to keep them company. At my local nursing home, I am
usually assigned various activities. I can assist with brief changes,
change linens, deliver meal trays, help feed clients who can't feed
themselves, take out trash, assist with BINGO during game day, keep
the clients company, and clean up. I enjoy every minute of it because
I want to do whatever I can to help.
My biggest
challenge as a volunteer has been time management. As a high school
student, I am usually tied with homework that lasts me the rest of
the evening, I must take it with me to do it while I am volunteering,
or stay up the rest of the night to finish it at home. I am not able
to do much outside of volunteering and attending school.
The thing that
gives me the most satisfaction as a volunteer is seeing a smile on
someone's face and knowing it is because I helped them. I have
learned that volunteering is not just an activity that is done for
community service hours. For some, it is a gesture from the heart,
given in exchange for the satisfaction of making a lasting impact on
society and the world.