Name: Briyanna M Disalvio
From: Bronx , New York
Grade: 11th
School: Community School for Social Justice
Votes: 0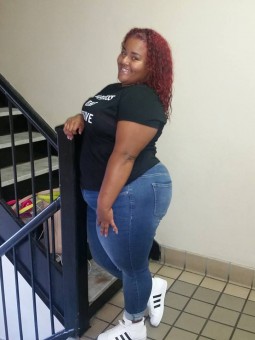 Briyanna
Disalvio
          Volunteering has been very important to me ever since the year 2009. In 2009 I was
introduced to a volunteer organization called DisneyVolunteer.
My mother, sisters (ages of 11, and 8), and aunt have attended this
program and enjoy ourselves.With this organization I have experienced
many events and was apart of huge amount of events. I almost every
event that is held with this organization. Me and my family have been
with this organization for so long that we have family of year. And
we are also well known within the Disney Volunteer community.
One of the most important event I attended to was giving food for
Thanksgiving in the salvation army in Harlem (New York). In this
event me and my partners gave food to families that are less
fortunate. I've also attended beach cleanup at Far Rockaway beach
in Queens, New York. With this organization I have done an event
where we gave a party to families with children for Christmas. We
gave gifts and dinner to those families. Doing these events with this
organization's makes me feel very proud because when I do these
events I know I am making someone happy. I've attended volunteer
work with my school as well. I was in this program called Changing
The Odds. In this program we volunteer to clean up parks in the south
Bronx. We also went to an animal shelter to create toys for the dogs
that were in the shelter. When it was around Christmas time, we went
to a woman's shelter in the Bronx and had a party for the children in
the shelter. My responsibilities in all of these events were to show
how caring and helpful I am. Also just putting a smile on peoples
faces.
My biggest challenge while doing volunteer work was dealing with
ungrateful people or people with attitudes. The reason why this was
so challenging is because when you're doing volunteer work you have
to have a positive vibe and when someone comes in with an attitude
you can see, it's hard to continue with such a positive. I have
been in many cases where someone wasn't appreciative of things me
and the organization was doing for them. Even though it easy for you
to continue on a positive note; when people causes drama and want to
argue you can't help but to get worked up and upset. Over the years
I learned how to deal with situations like this. I also learned how
to have patience with people.
What has given me most satisfaction as a volunteer is seeing how happy
people are when they come to the events and see what kind of
activities we have for them. Especially when younger children come
and give me a hug because they have received a gift. Or when I a
parent comes to me and thank me for being at the event. I actually
appreciate volunteering because not only am I giving back to my
community, I'm making it better. When I volunteer at the shelters
or do the events for Thanksgiving and Christmas for less fortunate
families, I feel grateful.