Name: Kaliyah Renee Mayfield
From: Lexington, Kentucky
Grade: 10
School: Paul Laurence Dunbar High School
Votes: 0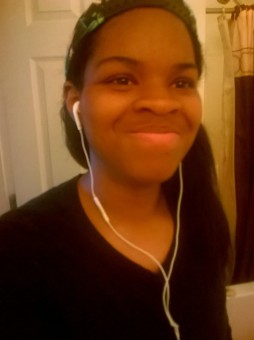 My
Journey
As a child I lived in a very poor neighborhood where crime was
exceptionally high due to alcohol and drug abuse. Someone was always
getting hurt or dying. It was when I turned age ten that I knew I
wanted to go college because I wanted to get a job where I wouldn't
live in fear. By age twelve I knew which college I wanted to go to
and what I wanted to pursue as a career. I wanted to be a surgeon
because I wanted to save lives. This is why at age sixteen I began to
volunteer at a Rehabilitation hospital.
Although wanting to be a surgeon was why I volunteered It was also a benefit
for me. For one Volunteering would look good on my college resume,
two I wanted to know what it would be like to work in a hospital
environment, and three I wanted to help others as much as I could. So
afterschool for three hours a day, twelve hours a week, and
forty-eight hours a month I go and help the patients and nurses as
much as I can. My responsibilities as a volunteer were to help the
nurses in any way I could which usually was answering call lights,
and bring the patients ice water and dinner trays. To the nurses I
was just doing their dirty work but to me It felt good to meet people
and know that I was making a difference in their lives.
As a volunteer a main challenge that I face is meeting people and
getting attached to them. Then they recover and get discharged. It is
heartbreaking to see them leave however I then understand that it's
better for them to leave rather than stay. When things like that
happen I think about the satisfactions I get from volunteering. One
of my greatest satisfactions is being told just how much I have
changed someone's life. Any time a patient leaves they usually tell
me how my enthusiasm motivated them to get up every morning. This
alone helped me learn the importance of helping someone else.
Likewise volunteering at this hospital has made my interest in becoming a
surgeon bloom. I finally have a plan for want I want to do with my
life because of volunteering. It has reassured me that I can do
anything I set my mind to. Looking towards the future I believe that
volunteering was a great way to start my journey in life. It is very
forward looking and when I say that I mean that the happiness I am
experiencing now as I volunteer is what I'm going to experience
when I get the job of my dreams.
It is because I volunteering that I want to continue my path of becoming
a surgeon. I want to save lives and make the world a better place.
Because in ten years when I look back I will say that volunteering
was worth it.