Name: Alexa Rios
From: San Francisco, California
Grade: High School Junior
School: Mercy San Francisco High School
Votes: 0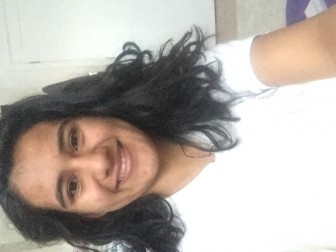 Volunteering is a key aspect that makes a community a community. It is important
not only to build a solid foundation for a community but to build
relationships. From these relationships the volunteer and the person
in need are able to get a different perspective from how how others
live and face certain challenges. It is an opportunity to serve your
community by giving your time and heart into something that will put
others before you. Living in San Francisco has given me numerous
opportunities to do just that.
I have volunteered with various organizations like my past Elementary
school, local food banks, soccer leagues, and clinic called Alpha
Pregnancy Center. The center focuses on providing for women who are
financially struggling to provide for themselves and their children.
They have resources available like, food, clothing, furniture,
medical appointments, and parenting classes. I chose to volunteer
here because of my interest in nursing. One day I hope to become a
labor and delivery nurse where I am still able to help expecting
mothers. I volunteered as much as I could; during the school year it
is harder to get there and spend the full volunteer time, but during
the summer I am able to spend at least 4 hours a week volunteering.
At the center I had numerous tasks to carry out. I organized the center,
including the clothing boutique they provided, assembled diaper
packages, and helped check in clients. I also created a "My
Pregnancy Plate" for woman to keep track of what vitamins and
nutrients were needed for a healthy pregnancy. I would say my biggest
challenge volunteering at the center would be the language barrier
between clients and I. Communication is key in order to provide
essential care for others. If you are unable to see what is needed
for a person it makes it difficult to help. I think the best thing
about volunteering would be the smile on the client's face. If we
are able to give them a jar of formula that means they are able to
feed their child. The clients are incredibly grateful despite the day
they may have had. It was the worse when the clinic was low on
supplies and we couldn't give the women what they needed. I am glad
I was able to find an organization like the Alpha Pregnancy Center,
because you don't often think about people in the world like you
and me who are enduring some sort of poverty or hardship. It is up to
the community who are able to volunteer and give their time to make
things easier for others who may need assistance to get through the
day. One day when I've furthered my education and hopefully able to
become a nurse, I would like to go to a third world country and make
a difference with the little I can do. Working at the center has
taught me that little things make a huge difference.