Name: Marisa Helena Antonia Avila
From: Kansas City, KS
Grade: High School Junior
School: Sumner Academy of Arts and Science
Votes: 0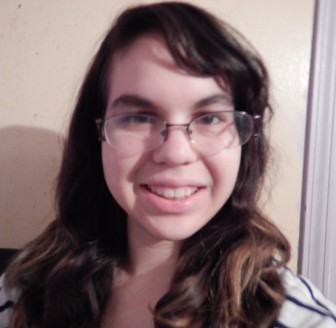 Near
and Far
For
me, volunteering is important and resourceful in our everyday lives.
Just because you don't get paid or anything, doesn't mean there's
no award at the end of the day. It can be for your local area to
anywhere that can make a difference in the world. Volunteering has
taught me to be patient and I feel I'm doing better with
communicating with other people who isn't much like me.
It
starts out with me volunteering with my neighborhood, with something
like clean up days to a small parade celebration, I'm more than
likely to help with the clean up or passing out something to others.
I feel that you can be in any way and you can still help out your
community out for what the town may appreciate.
Then
also something even to your school would enjoy the help that they can
get. When I volunteered at school, I've helped with Grad Night,
from anywhere from selling concessions at a game to a car wash, that
help's reach our goal to have the fund to enjoy a night after
graduating. This one I've learned that timing can be a lot, if not
everything, from how long and how much to deal with on a night and
how much work and sweat to expect out of it that will help you be in
a top game shape that you'll need good focus on when needed on a
busy night or day.
Lastly
a place I volunteer at is my local zoo, the Kansas City Zoo. My
position is Special Events, most of my duties involves arts and
crafts for the kids that come and go to the zoo during some weekends.
I enjoy my time here the most, knowing that I get to be near animals
and then see people come with their families for a wonderful time
together. Even though, there's not a lot to do in some months, but
when I do see something, I usually sign up for it, and try to go at
least once or even twice a month to keep up, especially if to expect
a busy weekend out of a scheduled plan. I've learned that every
family is going to be different, everybody is all different ages and
interests, so you can't always leave everybody happy. Most people
seemed satisfied and then you'll get to make a kid's day, and
then that's something that is kid oriented that is the goal, and to
think I'm somebody who is helping with that, is a good feeling.
It
doesn't matter near or far, if it interests you or brought one's
attention, it is something that has impacted other's lives. It can
be all for a different reason and how it comes to volunteering that
it's a beneficial help from your part. One day, it can help the
world, or at least your city become a better place.