Name: Roshan Taroll
From: Boston , MA
Grade: 11
School: Boston Latin School
Votes: 0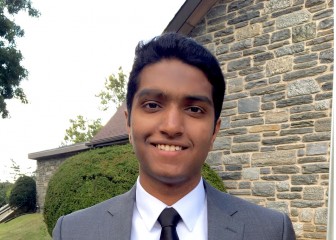 Noah
"You
don't have to go back in there, we will talk about this", I told
him as he wiped his tears away.
On
a bright morning before we started class, I had been tasked with
leading the circle. The circle was a daily ritual that our director
had incorporated into the daily programming. Every morning we
gathered the students in a circle and talked. These discussions,
inconsequential as it may seem, meant a whole lot to students. It
contributed to our belief in restorative justice and reflecting on
what our lives, tumultuous and tense as it is, have to offer us and
how we contribute to it. As the head counselor, my job as always was
to facilitate a strong discussion and equivocate the values that
students of our program should always carry with them.
The
values of responsibility, reciprocity, gratitude, and kindness were
seared into my heart as their counselor. For I had once been in their
shoes, naive and curious about the what the organization had to offer
me in terms of shaping my values and character.
For
the most part, the circle was going really well. Most of the
students contributed to a constructive dialogue about how they can be
respectful and responsible in their own lives. Then, as the circle
was coming to an end, I asked the closing question. The closing
question was sacrosanct to closing this effective circle. I could
have asked many questions. Since our program had a majority of youth
being of color and economically disadvantaged, I could have asked how
they felt about recent news events or where their mind was on the
injustices we face. However I chose to end on a pensive and positive
note.
"Alright,
I want everyone to share who they are thankful for", I said in my
mellow tone.
In
the circle, students offered responses along the lines of "my mom
and dad" or "my friends" but when it came to one student his
response stood out. He was known as very shy. Every time it was his
turn to speak, he would pass. He was a new immigrant from Portugal.
His English wasn't as spectacular as his peers and he had trouble
making friends. He did not want to be noticed. Some saw him as a
little troublesome but I saw something else.
"I
am thankful for my dad, who died a long time ago", he murmured. At
that moment, he ran out of the room. Without looking around, I went
after. Once the tears were gone, we sat and talked.
His
father was a soldier who died in the Iraq war. He would tell stories
about having lonely birthdays and communicating with his dad, while
he was abroad serving his final days. He then went on to describe
growing up in different environments with just his mother as his
guiding light. At that moment I realized what I saw in him, myself.
The
common bonds of survival and indivisibility of our families in a new
land created the immigrant fabric. Many of his stories and his
visceral emotions gave me the remnants of what it felt to be the
stranger in a new land. While he saw his mother as a guiding light,
my grandfather was my role model. my grandfather's virtue and
advice was always there for me whenever I needed. When I entered
America, he reminded me that the values I carried would not only
strengthen my identity but strengthen my resolve to succeed. When my
immigration status relegated me to a constrained set of job
opportunities that my peers had never had to experience, he reminded
me that my efforts and sacrifice will always cut through the
boundaries of what is possible into what is achievable. When I had
to help my younger brother when he slowly learned English in his ESL
classes, he reminded me that the duty of those who can stand with a
sense of security is to lift up those who can't. And when he fell
terminally ill for many years, that system of beliefs stared right
back at me. Without hesitation, I often traveled back to India to be
at his bedside. I always tried to maintain a
balance since I
knew the stakes of such a gesture, in terms of my academics and my
personal life. He passed away last year but I knew that rising to the
occasion meant honoring a calling that I valued greater than myself.
I
hope to empower and lift up more people like Noah, who will know
someday that his story is a part of the American fabric that I and
everyone else has made a contribution towards.
"I
think we can go back to class now", I calmly told him after our
halcyon reflection. He agreed.