Name: Brenna Wall
From: Cambridge, MA
Grade: 11
School: Matignon High School
Votes: 0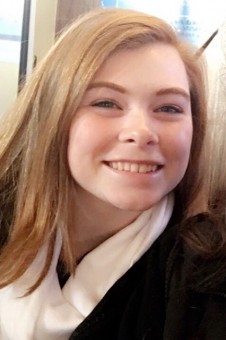 When
I began volunteering at Christmas in the City seven years ago, little
did I know I would be receiving so much more than I could ever give.
If someone had told me that then I would not have believed them. I
was only volunteering because I had to fulfill my volunteer hours for
the National Honor Society but I was the one going to be fulfilled.
Since that wintery day I now volunteer every year and have organized
my entire girls varsity ice hockey team to also partake in the event.
My responsibilities for Christmas in the City have included
interacting
with children during the celebration, escorting the families to
waiting buses after the event, delivering gifts to families that
could not make the event and clean up and decorating crew. Christmas
in the City is near and dear to my heart. I did not quite realize
what organization really was until I experienced it first hand.
Growing up, my Christmas holidays were filled with family, friends,
and gifts. The aftermath of a successful Christmas morning would be
quite evident under the Christmas tree for days later. Little did I
know there were children living in shelters in and around Boston that
never were able to experience a traditional Christmas.
On
that crisp day in December seven years ago I walked around the
enormous Boston Convention Center and witnessed Christmas come to
life for thousands of homeless children in and around Boston. The
children would be able to sit on Santa's lap, tell him what they
would like and I was going to be a small part of helping make this
happen. Whether the kids were eating a holiday dinner with their
family, playing on the carnival rides, or opening their presents,
smiles and laughter filled the air. Seeing the smiles on the faces of
these kids as they opened up their presents was the most gratifying
experience ever!
All
my volunteering experience has made me realize what path I would like
to travel in my life and has given me more opportunities and
experiences I would never have got or even known about. Volunteering
is something I am very passionate about and I have the confidence to
say it is something I am good at and love to do! I cannot adequately
explain how profoundly the children at this event or the other ones I
have volunteered at, have touched my life. As I look toward the
future, I know I will continue to volunteer as much as possible
because I want to continue to touch the lives of young children.
However, I do
know that time will be a great challenge as I enter into college and
live on my own. I believe volunteering brands an everlasting mark on
your heart. I know I could look back in ten or twenty years and know
I helped a child create a memory of a Christmas they have not
forgotten.