Name: Anna Wurzer
From: Fargo, North Dakota
Grade: 12
School: Davies High School
Votes: 0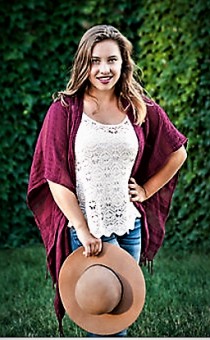 On
Serving Man's Best Friend
The first time I fell in love, I was in first-grade. His name was
George, and each wag of his tail made my heart skip a beat. The
moment I looked into those brown eyes, I knew that I wanted to be
around the George's of the world for the rest of my life. He was my
friend's yellow lab, completely untrained but extremely loving,
and, each time I went over to her house, I had eyes for no one else.
During my freshman year of high school, I began to feel an itch in my
gut, a tug that told me I should do more, a calling for me to help
the lost brothers and sisters of those that have done so much for me.
Yet, I was at a loss. The local dog shelters I found all required
volunteers to be at least 18 years of age, and I was a measly 14 at
the time.
One day, I stumbled across the fostering page on a local dog shelters
website, and I found the answer to my prayers. Within weeks, I had my
first dog to take care of primarily by myself. When he found his
"forever home," I fostered another. And another and another. Each
time, I was able to bring a dog from sickness to health, from despair
to peace. Although it was heart-wrenching to give them away when they
found a home, it was always worth it, because I knew they were safe,
and there were still more to help.
As a junior, I heard of Service Dogs for America, an organization
nearby that trains service dogs, and I was fascinated. I contacted
them about their fostering program, and, soon enough, I had Maggie, a
black lab with lots of energy. She had been through PTSD training,
but she needed to become acclimated to public outings before she was
placed. I was able to take her out in public and assist in this last
stretch of her training. Working with her inspired me, and I realized
that I want to work with dogs to help people for the rest of my life.

I have spent hundreds of hours fostering animals over the last three
years – 784 hours fostering animals from 4 Luv of Dog (plus the
hours I continue to add from being a facility volunteer with the
organization) and 504 hours with Service Dogs for America to be
exact. The job is constant, as the dog is always there begging for
love and attention. Walks before the sun has risen or long after the
sun has set are grueling, and, when they decide to rebel and have an
accident in the house, the job can be disheartening. Yet, it is
always worth it. Animals have taught me so much about patience and
humility as they deal with each trouble in their life with such
grace. I firmly believe I would not be who I am today without this
service.