Name: Braidyn Alexa Davis
From: Albemarle, North Carolina
Grade: Sophomore
School: Stanly Early College High School
Votes: 0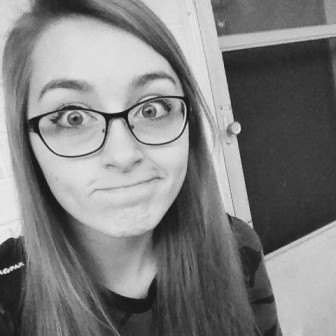 Braidyn
Davis
SEC
Junior
Youth
Forward Scholarship
10
April 2017
One
Cat at a Time
I
volunteer on the cat side of the Stanly County Humane Society. I
chose to volunteer here because my family already had four cats.
Every time a stray wandered up to our door I would beg my parents to
let us keep it, but we couldn't take any more and still provide the
amount of love each of them deserve. I decided that I could make a
difference for my feline friends by volunteering at a shelter.
Since
the eighth grade, I have spent two or more hours most Fridays at the
shelter. I am now in the eleventh grade.
Responsibilities
of being a volunteer include cleaning cat cages, scooping litter
boxes, and dispensing food, water, and medicine. However, the most
important responsibility is cuddling the kitties.
My
biggest challenge as a volunteer has been seeing the same cats in the
shelter that were there since I first started volunteering. It is
heartbreaking to see animals waiting for years for someone to bring
them home, and not knowing if they will be given one at all. For
example, two old tabbies named Mario and Lola have shared a cage for
the past four years. They are loving, serene babies that deserve a
forever home immediately. However, their chances are always taken by
the younger kittens. I want more than anything to take them home with
me, but I simply can't. That has been the biggest challenge so far.

What
has give me the most satisfaction as a volunteer is being able to
ease the suffering of other lives. I have had the fortune of knowing
that I am saving animals from abuse, starvation, and homelessness.
I
have learned from my position that there is so much that could be
done with one's extra time that can make a true difference in the
community. I now see community service as a duty that everyone should
take part in. It is immensely rewarding emotionally, and vital to the
community.
My
activities are forward looking because they advocate for a future in
which no animals are stuck in the pound, run over, abused, or
neglected. To me, looking forward means actively being the change I
want to see in the world, and making the future a better place with
present service in my community.
The
change I seek to foster with volunteering is giving cats a good life
and a chance at a better future that they would not have had
otherwise.
I
believe if I were to come back to the shelter in a decade or two, my
volunteer activities would have made a difference. I would hopefully
not see any of the cats I presently work with, as they will be
healthy in forever homes, thanks to my care. Even if I can't see a
difference, I know that if it were not for volunteers like me, the
humane society would not exist and countless animals would be left
behind. I am making a difference, one cat at a time.