Name: Jeysis Reyes
From: Miami, Florida
Grade: 11th
School: Coral Reef Senior High School
Votes: 0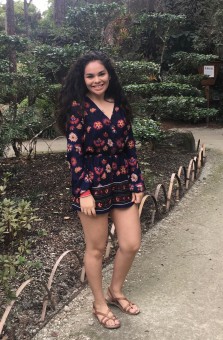 Volunteering
is not only offering yourself to help out to the community but it's
also a way to impact and influence others to make a difference in the
world by going out and helping those who are in need of assistants.
It's a way to show society how volunteering can actually unite one
another as one. In my three years of high school I have volunteered
at places such as school, my church, and at a community health
clinic. This summer I will also be going on my first mission trip to
Cuba to hand out clothes and food.
I
would say I volunteer every week for three hours at my church by
serving and teaching preschoolers during the weekends, but I also
spend almost more than 100 hours over the summer painting a mural in
the youth room that I'm
currently still working on. I am really active in the church ministry
as well, other than teaching I'm also a youth leader along with
others and the youth's treasurer, I enjoy these activities and
services because it's a way in creating relationship with others
and having the opportunities in serving in places such as an
orphanage which I've also gone as a youth trip to spend time with
the children who live there. In addition, not only have I served in a
church but I have also served at CHI (a community health clinic in
South Florida). When I was volunteering at the clinic I spent so much
time learning how to properly take the blood pressure of patients,
restocking on supplies, making copies for the nurses, and even making
café con leche for the doctors and staff. I enjoyed the time I spent
at the clinic because I was able to learn about the lives of some of
the patients along with helping them.
The
most challenging part about volunteering for me would be
transportation and time. I'm
a full time student and its difficult to balance school sometimes
especially when I'm studying for Ap exams and for SATS and ACTS.
Also it's a challenge to have transportation to get to the places I
need to be at to serve since my parents are working full time, I
usually would have to ask people for transportation to get to a
specific location or I would have to take the bus home, but I always
try my best in volunteering since its something I have a passion for
doing.
The
service I've
done will guide me into what I want to pursuit in as my career
because it involves mainly with children. I hope to become a
pediatrician or a nurse practitioner one day and help children who
are suffering from illnesses and hopefully cure them. As I look
towards the future, I hope that these activities will help me
understand people a little more and it will guide me into becoming a
better person. If I were to come back ten or twenty years later I
think I my work would make a difference because it'll influence
others into giving back to their communities.