Name: Mary Norkol
From: Stillwater, MN
Grade: High School Senior
School: Stillwater Area High School
Votes: 0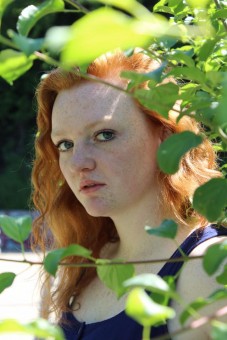 I
had always considered myself a good-hearted person. I raked the lawns
of elderly citizens in my town and made blankets out of fleece for
children in the hospital. Once I grew older, I became the vice
president of my high school's National Honor Society and a member
of student council, where I worked tirelessly to organize blood
drives and benefit concerts. I participated in an international
mission trip, roofing the houses of homes in Mexico. This was all
good work, and I have never regretted a second of this commitment to
others, but I was hardly able to see the results of my work. Even
after spending hours every week for a greater cause, I never felt as
fulfilled as I expected to.
After
beginning college, I realized that this was in part due to the lack
of a relationship with the people I was helping. I almost never knew
them personally, which caused a level of disconnect I was never
comfortable with. I noticed a change after moving to Chicago, a place
where many more people are in dire need of help than in my hometown
of Stillwater, Minnesota.
A
few weeks ago, I walked the halls of Senn High School as an outsider.
I felt like an outsider, I sensed I was seen as an outsider.
Volunteering for the first time with the Society of Professional
Journalists, I entered the school with a skeptical but open mind. I
knew the environment would be far different from my own high school
years, where I hardly knew better than to assume that the world was
as white-washed as my hometown.
As
I made my way to the classroom, I could count the number of Caucasian
students on one hand, a stark contrast to my 98% white suburban high
school. Admittedly, I felt uncomfortable and slightly shocked,
despite my self-proclaimed awareness of racial issues. I began
interacting with the students cautiously. I listened first, trying my
best to gauge the most successful way to communicate. I struggled to
find similarities between us at first, until the topics of the
education system and current social movements jump-started a
surprising relationship. Later, I realized that my initial discomfort
merely served as a reminder that I knew very little about the world.
The overall experience proved to me that the best way to help myself
was to help others: to connect with them, to learn about them, to
know them.
I
began to see the positive change in both the students'
schoolwork and their willingness to interact with me. This direct
result was something I had never fully experienced before. I have
always said that I want to do two things with my life: travel and
write. But I now want to add one thing to that list: help others. As
cliché as it sounds, my desire is completely genuine because I have
seen the effects of an open mind and dedicated heart. Now that I have
seen the good I can do, I never want to stop.