Name: Andrew Dineen
From: Ellensburg, Washington
Grade: College Freshman
School: Central Washington University
Votes: 0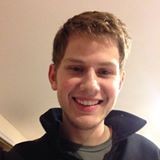 A
quality that transcends vocational obligation is humanitarianism. It
is generally believed that the act of helping others is a natural,
innate characteristic used to push each other forward as a species.
Not helping your counterparts fulfill biological necessity can
be considered maladaptive for the members of the species. With this
in mind, it is only natural for us, as humans, to feel a strong
compassion and need to help others. I've taken this philosophy to
heart. As offspring, we feel the strongest inclination to take care
of family first. This is the basis of a great deal of my volunteer. A
number of my documented volunteer hours are spent with my mother- a
school teacher, who teaches 7-12th graders the fundamentals of math
and science. Through the Easton School District science department,
I've used my science expertise to help design curriculum and push
students to fulfill their potential as part of the kidwind project.
Through kidwind, I teach the students of Easton School the importance
of renewable energy and a general understanding of electrical
engineering. Second on the list of evolutionary importance is the
community. My involvement in this facet includes things like cleanup
projects with the Center for Leadership and Community Engagement at
Central Washington University, cleanup projects through Ellensburg
High School's chapter of Future Business Leaders of America, and
volunteer hours spent at the food bank, Habitat for Humanity, and the
Cold Weather Shelter in Ellensburg Washington. Because of an inherent
need to counteract the effects of overpopulation, environmentalism is
also important. In this area, I've spent a number of hours
reintroducing native willow species into the Reecer Creek Flood
restoration zone, conducting research on the identification of native
and invasive willow species. I then presented findings on the
distribution of these native and invasive species at Central
Washington University's research convention- source.