Name: janely rangel
From: houston, TX
Grade: 11th
School: Wunsche High School
Votes: 0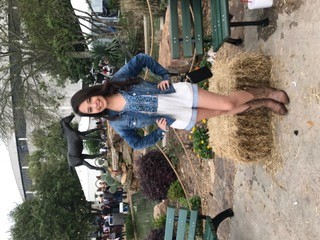 Twice
a week I volunteer at a local elementary school to help struggling
students. As a volunteer at Mcnabb elementary school, I first worked
with one-on-one first and second graders who struggled with their
math and english skills. But eventually they picked me out of all my
classmates to help bilingual students with their basic english
skills. Having the same background as them, and taking english as a
second language until fourth grade, I was familiar with the struggle
of having trouble with the language that is spoken in school.
When
I was told I my task I felt happy but skeptical. I was happy because
I went through the same struggle they are going through and having
someone there to help me when I was younger made me who I am today,
but I also felt skeptical because I was volunteering with bilingual
students and I knew I'd had to practice my spanish before I could
have fluent conversation with the students. But as soon I started my
first session I knew I was going to accommodate to it.
As part of my work, I would
help the students with criteria the teacher had previously taught and
I would help them with their homework. Not just in english but I
would also help them with criteria in spanish, so if the student was
having trouble with reading or writing a word in spanish I would be
the one to help them with their difficulties.
The
more I worked with them, the more I realized how much I loved helping
them. Going into this experience I thought I was going to help
bilingual students with basic difficulties they had, but little did I
know that while I was helping these kids with english and their
homework, they would also be teaching me. Every time a student had
frustration while understanding the topic, they taught me patience.
Every time a student wanted to give up, they taught me how to
overcome things. And most importantly every time a student
accomplished a task and overcame their difficulties, it gave me a
sense of accomplishment and made me see how my weekly appearance made
a difference in their life.

As a result of
my volunteering, I not just learned but also gained hands-on
experience in the education field. I learned how to have classroom
management, how to expand on things and improved on my speaking
skills. Not just that, but it brought out my passion for helping
bilingual kids. When I grow up I want to become a primary school
teacher. This volunteer experienced made me discover and go after my
true passion, which is helping and teaching kids.