Name: Tyra Rocker
From: Alabaster, Alabama
Grade: 11
School: University of Alabama at Birmingham
Votes: 0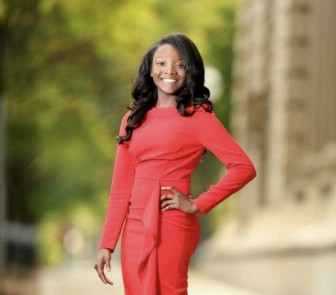 Preparing
for Tomorrow by Tyra Rocker

There
is an African Proverb that says " For tomorrow belongs to the
people who prepare for it today". When preparing for the future
most people think about going to school, thinking about what you want
to do with your life, and taking major assessment test that help you
in post secondary education. But what about learning your skills,
helping others, or even wanting to make a difference in the world
around you? All these things have to do with preparing for the
future. These are the things I did to prepare for my future.

Preparing
for my future took an ample amount of thinking, was very time
consuming, and really stressful. I started to think about skills I
had that could reflect something I would like to do as a lifelong
career. Volunteering in my hometown, I loved interacting with people
and communicating with them. I had a determination to assist in the
best way I could. With that, I realized that I wanted to be around
people in my lifelong career because I loved being a helper to
someone else.

Still
in my search to find a career that was best for me I kept
volunteering. I volunteered at the nursing home, hospital, and
special needs activities. I realized the impact I could have on
someone's life by working in a healthcare setting. I figured why
just stop at helping someone feel good physically? I want to be in a
setting where everyday I can see someone's life change. This drew me
to want to make a difference in the world around me.

As
I volunteered, I saw smiles on people's faces and I saw moments that
you can't just be apart of by sitting at home. These are the same
moments that I wanted to be able to share with people for the rest of
my life. I have been influenced by my volunteering to become a doctor
with a specialty in Obstetrics and Gynecology. I want to have the
same effect on my patients that I did while volunteering. So that I
can know that I am making a difference one person at a time.

Volunteering
is all about what you can do for others. It helps shape and make
people today into what they are destined to be in the future.
Volunteering is learning your skills, helping others and making a
difference in the world around you. One day I hope to tell others how
giving back to others can be a gift to you.