Name: Sophia Velasco
From: Pomona, CA
Grade: 11
School: Sophia Velasco
Votes: 0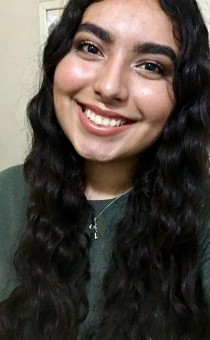 Priceless
Pets is a non-profit organization that rescues animals that were
scheduled to be euthanized or pets that lived in defective homes. I
found out about the organization through a friend that understood my
love for animals. As soon as I found out, I rushed to my computer and
signed up to volunteer. I was hesitant to volunteer by myself so I
decided to take my best friend with me. I fell in love with the
shelter from the first time we volunteered. The more experienced
volunteers were so kind and helpful. Some dogs were a bit rowdy,
while others were cute and cuddly. We wanted to volunteer as much as
we could because of how amazing it was so we decided to go days that
we did not have school.
Spring
Break is the time that teenagers spend relaxing, going to amusement
parks, and sleeping in. I didn't do any of those things. Instead, I
chased after a 200 pound Labrador Retriever named Nellie. She pushed
past me and made a break to the back door of the animal orphanage,
all because she didn't want to take her medications. A dog named
Charlie and I had to run for our lives from a ginormous Labrador
covered in jet black fur named Shadow because my friend could not
calm him down. I remember looking back and seeing Shadow drag my
friend along and hearing her yelling that she didn't like him
anymore. My friend and I would constantly complain to each other, yet
we were the ones that willingly signed up for 7 AM shifts.
Waking
up at 6 AM every morning during spring break to volunteer was truly a
blessing. Not because I got to walk dogs, but because I got to know
them. The best part was bonding with the dogs and later finding out
they got adopted. It brought tears to my eyes going on the website
and seeing the familiar faces of newly adopted dogs. There is truly
no better feeling than knowing you helped someone. Like Albert
Einstein once said, "Only a life lived for others is a life
worthwhile." True happiness is found by helping others; live
life to the fullest and impact someone's life in order to make a
difference and bring true meaning to life. Caring for the dogs was a
hassle, but overall it's a blessing seeing the outcome and knowing I
helped out.