Name: Jonathan Magness
From: Chandler, TX
Grade: calebmagness5237@gmail.com
School: calebmagness5237@gmail.com
Votes: 45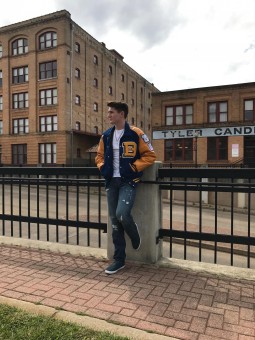 3 years ago, after a
normal Sunday morning service at church, the church bulletin board
had posted about a new project which was titled in big red bold
letters PROJECT TRANSFORMATION. The description on this newly founded
project was very short and to the point but had a powerful meaning
behind it, it said "As a community, we are all one. We are a
family. We take care of the person beside us whether that be neighbor
or stranger. Sign up by May 1st to participate in Project
Transformation in which we will go into the community and assist by
doing yard work, painting homes, building wheelchair ramps and
anything else that may be needed by those who cannot do so
themselves. Join us and take part in changing the lives of those
around us." After reading this message I made the decision to
take part in serving my community through this project. In that
Saturday morning me and my team headed out to a desolate area near
Lake Palestine about 15 to 20 minutes away from town. The home was
overrun by a jungle of grass, weeds and small trees. The home itself
had a patio deck connected to a seemingly nice mobile home. As we
approached the residents home, we discovered this was an elderly
woman who was confined to a wheelchair and could not leave her home
to due financial and physical incapabilities to build a wheelchair
ramp herself. She had left her home in 8 months on the day we arrived
and she had been sending her daughter to get the few groceries they
could afford for the household. After discovering this, it gave us
extra motivation to do whatever we could for this woman. By noon that
day we had cleaned up her yard spotless to the point it was almost
unrecognizable, by then it was peaking to be about 90 degrees and the
sun best down on us unrelentlessly. At this point shear determination
was what kept driving us to keep pushing forward. By 8:00 that night
we had finished all yard work, a new 25 foot wheelchair ramp and a
small add-on to her patio deck. After showing the elderly woman
around her daughter had told us, she hasn't seen her mom smile like
she did when she as her new ramp in years. This is what serving the
community is all about, by being selfless and having a servant's
heart is what have gave us a blessing in return knowing we were able
to change a life through hard work and determination.