Name: Brianna Youkhana
From: Modesto, California
Grade: 11
School: Modesto High School
Votes: 0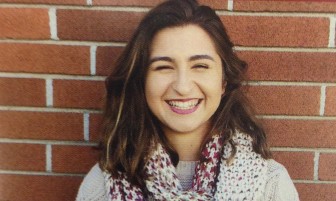 I
have been able to contribute a positive change at my school and
within my community through the club, PHAST, which stands for
Protecting Health and Slamming Tobacco. I would like to utilize the
major of Global Health in order to better the community that I live
in. So far, I have contributed a positive change by helping plan park
cleanups, participating in the setup of Red Ribbon Week, and
attending conferences concerning the dangers of tobacco and smoking.
I was inspired to act because I really wanted to give back to my
community and school in a way that allowed me to devote my time,
energy, and ideas. Phast is something that I am passionate about
because I know smoking kills. I had a close relative die due to a
smoking related disease, and I do not want to see that again, nor
have that happen to anyone else. If I can help prevent or create
awareness about the dangers of tobacco and cigarettes for other
students and adults, then why not help the larger community outside
of my campus become a cleaner, healthier, and smoke free place?
I have learned a lot from
being, not only, on the executive team of PHAST, but participating in
the activities and cleanups. I have learned that small changes do,
indeed, have a big impact. As we pick up cigarette butts in the parks
in my community, we are always recognized for the work that we do
from park-goers, as well as people that live near the park. This
simple act of picking up cigarette butts and trash in parks affects
the people in the community and goes to show that little efforts can
have a lasting effect on people, communities, and a cause that
promotes a healthier, smoke free lifestyle. Through my personal
experiences, I would like to use Global Health and find some
solutions to smoking and create more awareness toward youth and even
adults who influence their own children and people around them.