Name: Brandon Michael Walters
From: Newark, New Jersey
Grade: chosenbyhim13@gmail.com
School: chosenbyhim13@gmail.com
Votes: 0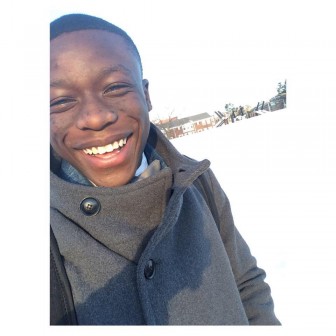 One
of the most valuable lessons I learned in the church was to give back
to others, which brings me to my experience of going to the island of
Antigua. In Antigua we go down there and host an annual health fair
for the entire island. Due to the fact it was an event hosted by the
church we did not just only take blood pressures but we also prayed
for the people of Antigua. My heart and personality has always
allowed me to be around people and I consider it a blessing. My
interest has always been and will continue to be for the growth and
development of other people especially youth of all ages. Along with
that my heart have always been for people and I always pushed people
to the potential that I saw in them. Pushing forward is being able to
push beyond the way you feel and wanting more for not just yourself
but everyone else around you. We have to learn that life is full of
obstacles and those are the only things that will shape our
character. Comes what may we have to be ready to take on the
hardships of life as "Push forward" youth.