Name: Erinn Aulfinger
From: Liberty TWP, Ohio
Grade: erinn.aulfinger@gmail.com
School: erinn.aulfinger@gmail.com
Votes: 0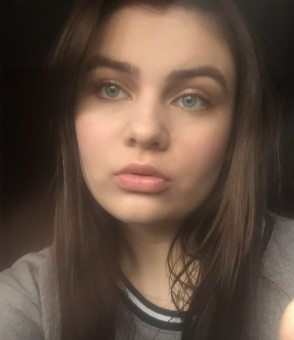 Over the past two years, I've written a book to help girls, inspired by several friends who'd succumbed to the pitfalls of poor self-esteem: a tennis teammate who was cutting, a friend hospitalized for anorexia, and another friend entering rehab for drug-addiction. Researching why so many girls were suffering from these problems, I found a surprising fact. Studies show girls face a self-esteem drop around ages 9-11 that's deeper and longer-lasting than that of boys. I decided to write a self-help book with inspirational stories and exercises to help girls overcome self-esteem challenges such as bullying and body image issues. I developed a 2 year plan, contacted 1,000+ organizations, solicited stories and exercises to include in
my book, taught myself design software to do my own layout, raised $5,500 to print the book, and have now printed & distributed free copies to the ~700 6th grade girls in my school district, and posted a free eCopy online (eCopy link: https://drive.google.com/open?id=0BxAnJYmLvzZsbUZfOGtraS1hMVE ).
             There were many hurdles to overcome, from contributors changing their minds or missing deadlines, to raising such a large amount of money and then convincing a local printer to print the books at half their typical costs, to naysayers trying to talk me out of the project. I had to rework the plan several times, develop contingencies for issues as they arose, and be flexible in finding new solutions to challenges. Each time it felt overwhelming, I thought about the friends who had inspired the work to begin with, and remembered that girls suffering from the pitfalls of self-esteem issues needed someone to stand up for them. That kept me going, even when I received criticism for tackling such an important topic. In all, I spent over 700 hours (and counting) on this project, and am still being asked to come talk to women's and girls' groups about what I learned: that all women are on a journey to self-love, and that we should each be helping to build other women up instead of bullying or tearing them down.
             It's given me great satisfaction to hear readers tell me my book is changing lives. "I realized I was treating another girl … in a way I wouldn't want to be treated, so I changed," one said. "I decided that if all those women could see themselves as pretty, so could I," said another. "I have a daughter who has struggled with much of the subject matter in your book …. Thanks for changing the world one page at a time," said a parent.
            I've learned you can make a difference in the world if you put your mind to it and are willing to work hard, and I look forward to finding new ways to keep changing the world for women as I head to college next year.