Name: Mlana Lore
From: Durham, North Carolina
Grade: 11
School: Carolina Friends School
Votes: 1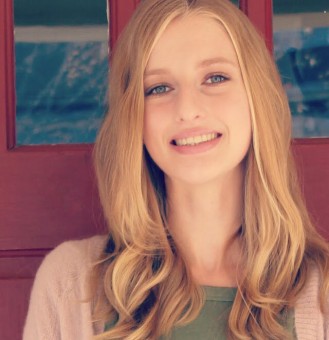 Volunteering has been an essential part of my transition into
adulthood. The moral challenges that engaging in service from a place
of privilege poses as well as the rewarding service opportunities
that I have been a part of have shaped me into the person I am today.
I have had the opportunity to volunteer in many different facets,
both locally and globally. I have volunteered at a local animal
shelter, at orphanages in Trinidad and Tobago, at a farm workers
ministry in rural North Carolina, at a research institution in the
remote Peruvian rainforest, and at a local life and science museum.
I have
volunteered the longest at my local no-kill animal shelter- on
average about 6 hours a month for 7 years. My academic and
extracurricular commitments can make it difficult for me to find the
time during the week to volunteer as much as I'd like, but over the
summer I've spent weeks organizing fundraising campaigns for the
shelter and caring for the dogs and cats. I have remained a volunteer
at Paws4Ever for so long because engaging with the animals there
brings me an immense sense of joy and happiness and it is so
rewarding (if not a little bittersweet) to see the dogs and cats go
to good homes. I also try to volunteer at a local life and science
museum every other weekend for 2-4 hours, where I set up experiments
in the lab area and demonstrate the labs to children in hopes of
piquing their interest in science.
One way that I
have been able to volunteer while in school has been through
incredible service programs that my classmates and I have had the
opportunity to participate in. These volunteer-based educational
experiences that last around a month each year of high school have
allowed me to volunteer at a battered women's shelter and a
farmworkers rights ministry, assist in research on regenerating
rainforest in the Peruvian Amazon, and help take care of HIV positive
children in orphanages in Trinidad. Although relatively brief, these
experiences have had an enormous impact on my life. The have taught
me the value of simplicity and to be grateful for the ease with which
I experience life, and also to be critical of the "tourist"
volunteerism that my place of global privilege often caters to.
I have had an
innate love for the natural world and scientific discovery for as
long as I can remember, and hope to one day participate in research
while also advocating for social and environmental justice. Teaching
science to children at the museum, training and caring for the
animals at the animal shelter, and conducting research on the value
of regenerating rainforest have all provided me with invaluable
experiences regarding science and the natural world. My experiences
in communities abroad have shaped my view of humanity and justice,
and will hopefully propel me forward as I search for the ways in
which my talents can best impact the world.