Name: Oeishi Banerjee
From: Cupertino, California
Grade: 11th
School: Monta Vista High School
Votes: 0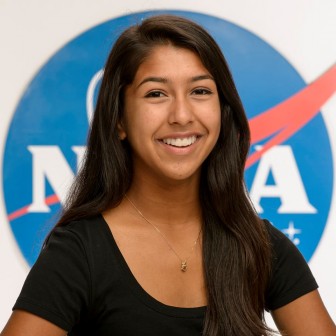 Oeishi
Banerjee Monta Vista High School
Seconds,
Anyone?
"No
seconds!"
That's
what I heard three times a day, every day, for the four years I was
at boarding school. As an eight-year-old, I grew familiar with the
gnawing ache in my stomach signaling hunger, going to great lengths
to obtain food for myself and my little brother. A combination of
begging, stealing, and trading kept us fed.
Begging
because I learned that kids share when they empathize too well.
Stealing
because other kids would distract the serving men while I filled my
pockets with fruit.
Trading
because the weekly allowance of Rs.10 (which converts to a hefty sum
of 15 cents) could be exchanged for a packet of noodles and maybe
some milk powder.
Somehow,
my little brother and I survived hunger at that early an age, 7,569
miles away from home. But even though we're back in the US now, I
haven't forgotten what it feels like. That's why of the 100+
hours I volunteer each year through Monta Vista Octagon, my school's
largest service club of which I'm Vice-President, I cherish my
weekly three hours at the New Beginnings Community Church the most.
There, I cook and serve food to homeless and low-income families,
gaining satisfaction from the fact that I'm helping ensure that the
ambitions of children my age aren't limited by empty stomachs. At
the same time, standing on the other side of the serving window is
the biggest challenge I've ever faced during my history of service
work. I struggle to accept that there's never enough food. I always
run out of food.
I
want to fix that. Yet, I realize that hunger is simply one of many
issues plaguing society. We're still dealing with global warming,
disease, and prejudice, just to name a few. I intend to spend my life
working to eliminate them, working in the service of humanity,
working to make the world a better place. Hopefully, decades down the
line, the families I helped will look back at the organizations I
volunteered with and acknowledge their role in ensuring their
children's survival. I hope they are also able to see my
forward-looking actions in bolstering the community around me so that
I can achieve my eventual goal –– an end to world hunger.
This
summer, I realized I could accomplish this in ways other than just
volunteering. As I interned at NASA, working with the Autonomy
Operating System team to develop software that makes civilian flight
safer, I noticed that technology can do more than make lives easier.
It can save lives as well. This inspires me to immerse myself in the
computer science world and use both an engineering and volunteering
platform to drive my efforts. Be it through designing cheaper food or
using drones to better the currently inefficient food distribution
system, in the end, I aspire to employ computer science along with
service work to reduce malnutrition and hunger cases worldwide.
I
aspire to use technology to give people a chance at seconds.