Name: Julie McCorkindale
From: Virginia Beach, VA, Virginia
Grade: juliemcc8@gmail.com
School: juliemcc8@gmail.com
Votes: 0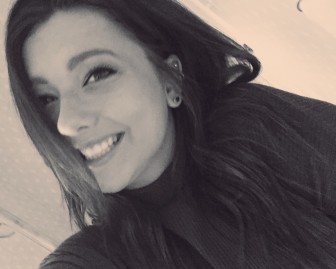 When
standing on my tippie toes, holding my most upright stature before my
legs became a little too wobbly to support my own, my height equated
to my fathers' knees. These were the times when I was most
impressionable and most imaginative. My father was not just a man
twice my size, but a hero wearing tights and a cape-and sometimes a
princess tiara. This hero held doors open, donated to the food
kitchen, and gave money to the homeless all while keeping a smile on
his face. Naturally, my instinct at such a young age was to question
anything and everything. My father would shuffle through his pockets
to find some money and roll down the window to give it to a homeless
man, and being a child, I would ask, "Why'd you just do that?"
My father's instinctive response was, "Because it's right."
Ten
years later, I volunteer with high schoolers in a youth group program
called Lifeteen. Lifeteen fills my schedule at the least, once a week
for three hours and at the most, more than twice a week for over six
hours. I devote my time to preparing lessons, planning and organizing
events, and getting to know my fellow volunteer leaders and other
Lifeteen members even better. The program does not solely benefit
Lifeteen, but as volunteers, we reach out to our community. I have
volunteered to bring in donations and make packages for children in
the local orphanage. I have helped set up an angel tree and bring in
gifts for disadvantaged families during the holiday season.
Additionally, I have led fun activities at summer camps for young
children. These exceptional opportunities were offered to me as a
leader; however, some of the greatest volunteerism I have discovered
is in the personal connections made.
Through
my experiences, I have found that the greatest challenges exist when
I am outside of my comfort zone. Part of my role as a leader is
making connections with the younger teens and instilling in them
values such as self-confidence. This entails talking to some
teenagers who I do not know and attempting to relate to them on a
deeper level. The goal is to encourage the younger teens to have the
same passion for volunteerism as I do, but that is not always so easy
when speaking to a stranger. So as I have grown older, I still ask
myself, "Why?" My answer may not be as simple and straightforward
as my cape and tiara-wearing father, but I hope it is just as
impactful. I volunteer to serve others, to reach beyond my comfort
zone, and to make a difference in the world. I volunteer because I
believe in the domino effect; one good deed almost always leads to
another. In the future, I see my presence as a youth volunteer making
a difference by allowing my passion for volunteering to lead to more
good deeds: one stranger at a time.