Name: Brittany Chantal Balouzian
From: West Hills, CA
Grade: 11
School: Chaminade College Preparatory
Votes: 0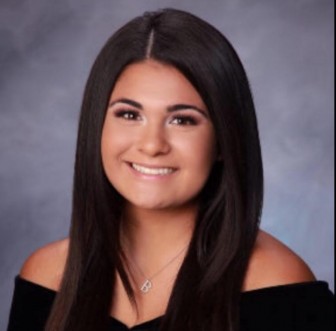 Service
Armenia

Throughout
my childhood and adolescence, I have always been taught the
importance of helping those close to me and in my community. So, this
past summer I decided to do a community service project much
different than anything I had ever done before. Excited but at the
same time anxious, I signed up for Service Armenia, a community
service project that went throughout Armenia working with children
living in poverty while also rebuilding schools. For 40 hours a week
an entire month, I did various things that contributed to the
improvement of Armenia's rural and in need villages. My work
consisted of physical labor such as laminating floors, painting
walls, and building chairs for schools that were falling apart. While
these strenuous activities deemed surprisingly enjoyable, nothing
made me happier than working with the children of these villages.
Working with children has always been something that came naturally
to me, but I would be lying if I said that this particular experience
didn't have any difficulties. The biggest challenge I faced while
on this trip was the language barrier. While the children only spoke
Armenian, I only spoke English. It was extremely frustrating, but I
was not going to let it get in the way of us having a good time
together. After failed attempts of playing charades trying to
communicate what I wanted to say, I began communicating in a language
that all of us understood- soccer. Once we began to all play
together, I felt more content than I had ever felt before. While
playing soccer may have seemed to be just a simple game, to me it was
so much more. I felt like I had delivered a meaningful message to the
children: regardless of where you were from or what language you
spoke, it was always possible to be and live in harmony with one
another. It was because of this trip that I had realized what gave me
fire and excitement- communication. Today, being a college bound 18
year old, I know I want to be involved in marketing or advertising,
helping others deliver their messages to the world as it is now
something I have much experience with. Although this "aha moment"
could inferred to be the highlight of my service trip, the real
highlight was seeing the physical difference I had made once all of
our work was complete. Seeing unimaginable, crumbled buildings turn
into running, fully functioning schools gave me hope and excitement
for Armenia's future and youth. I knew that the work I had done
would remain for a long time and positively impact the children of my
homeland. There is not a day that goes by that I don't think about
the experiences and work I did through Service Armenia, and I would
fully heartedly do it again as I now know how big of an impact a
person can have when they put all of their heart into something like
I did.