Name: RehmiJane Gunter
From: San Antonio, Texas
Grade: 11th
School: John Jay High School
Votes: 0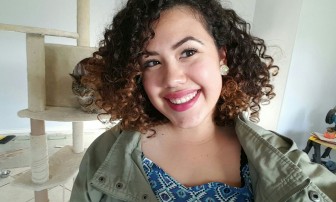 As a member of Air Force Junior Reserve Officer Training Corps, it is a requirement that each cadet complete 6 hours of community service every 6 weeks. Although most cadets go above and beyond this expectation, including myself (since I am a role model for the other cadets). As well as being a member of National Honor Society, which requires 15 hours of community service every semester of high school.
This year alone I have completed over 400 hours of community service, ranging from; caroling to senior citizens, presenting drug free plays to elementary kids, collecting and donating canned foods to the homeless, etc… Meeting the expectation of a mere 66 hours of community service is no problem for someone like myself who is constantly looking for an opportunity to serve.
I believe that as a citizen of such a great country like America, we should give back whatever we can to help the community flourish. It is our responsibility to help ensure that our community is able to grow and prosper, as well as the
people in it. My most accomplishing volunteer opportunity was definitely presenting drug free presentations to young kids. I
travelled to different elementary schools in my area and gave a presentation about the negative effects of cigarettes, alcohol, and marijuana. I enjoy knowing that I am making a difference in many people's lives and I might be helping other people realize that they can do great things with their lives.
Community service is very important, Mahatma Gandhi once said, "The best way to find yourself is to lose yourself in the service of others." I feel that the only reason that I am the person I am today is because I have given myself to others.I have grown from a timid, bookish pre-teen into a strong and confident young woman. I have learned what it is like to really appreciate the life I live due to the fact that I have seen what others have gone through. I offer my time to people in order to meet and exceed the mere goal of 66 hours. I volunteer at the animal shelter, within my school, church, and neighborhood.
Giving back to the community is important because it gives you a sense of service and responsibility. You feel as though you have done something to help others prosper and excel, just as you did. It is also a great way to lead others by example, such as bringing my younger siblings along to easier events so that they can learn young. Or asking a friend to tag along to a church event. Even asking the shy guy in class to accompany you in caroling for senior citizens at the nursing homes. All of these are examples of things that I have done to ensure that I give back to my community.
In conclusion, I believe that community service is something that all citizens of America should take part in. I do so by executing one of the Air Force's corps goal, service before self.