Name: Kassandra Brown
From: Meridian, Idaho
Grade: kassandabrown187@gmail.com
School: Meridian Medical Arts Charter High School
Votes: 0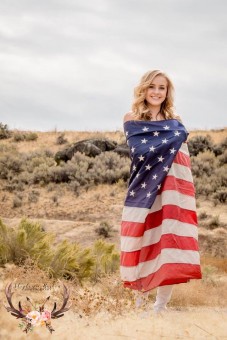 To me, volunteering is something that is often brushed over. Not many
people put effort and time into it and many believe that they have
better things to do.
The Idaho National Guard Child and Youth Program has given me many
lifelong experiences. From being a military child, to being able to
mentor military children, I will forever be grateful for this
program. For the past 5 years, I have given approximately 1,500 hours
of my time to this program alone, and will continue to show my
support for as long as I am able too. As a volunteer in this
wonderful program, I get the opportunity to mentor military
dependents, attend leadership conferences, and plan and facilitate
community events for military families and children. Some challenges
I face as a volunteer is the urge to reach out to everyone and make a
difference that will leave an imprint on the child's life.
Something that has given me the satisfaction of a lifetime is when
one of the younger volunteers that I mentor stated "…as I grow in
the program I hope that I can make an impact as great as yours. For
military kids like us." Ever since I received that message, my
outlook on all volunteer work has altered. I may not think that I am
making a difference but I am. I believe that because of the impact I
have had on children already that, ten, twenty, and even thirty years
from now, I will have instilled so many different skills in them and
that they will follow in my footsteps. It's like a chain reaction.
From volunteering with this program I have been indulged in many
leadership trainings that have taught me how to become a successful
leader, how to help military dependents cope, and different
techniques of becoming a public speaker. The program itself has
taught me that military children are all around me and it has given
military dependents, like me, hope in difficult times.
Being
a volunteer, specifically with military children, will help me when I
become an Army nurse because I know how to help not just military
families but the child who often goes unnoticed.
To me, the activities I am involved in is "forward looking,"
because Idaho is making the effort to reach out to military families
to make sure that they are being taken care of on a more personal
level. This allows the child to be successful and allows us, as
volunteers, to help out these families so that the soldier can focus
on their duties.

People always say, "If you want see a change, be the change."
That alone has given me the challenge to be the change I want to see
in this world. Not for me, but for military children. Military
children serve just like their parents do and it's up to volunteers
to recognize that. I volunteer to not only put a smile on my face,
but the people around me.