Name: Ethan Blaylock
From: Allen, Texas
Grade: Sophomore
School: La Sierra University
Votes: 0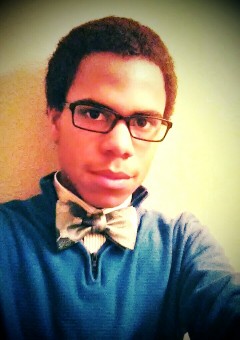 Simple Sacrifices
Volunteerism is one of the most noble undertakings as it requires
nothing more than the willingness of one such volunteer. As any
respectable endeavor will, it requires small sacrifices as a result
of such nobility such as relinquishing the desire for payment and
discounting some semblance of excess free time. On the other hand,
my commitment to volunteering is founded in one of the root lusts of
work.
One
of the main ties to the significance of work is in its regards to the
ratio of labor to recompense, or whether there is any kind of
repayment whatsoever. My commitment is founded in the disregard of
this desire being that an objective thought leads to the discovery
that work without payment is seen in higher consideration. However,
I discount the branch of such a statement that would lead to positive
looks from people around me, rather, the internal satisfaction that
occurs from the pure joy that comes from helping others. One notable
experience I can recount is the instance that I assisted a number of
people with their daily chores and errands. After each deed was
done, one of those that I had helped insisted on giving me money for
my efforts, however, I respectfully declined in the face of the sheer
fulfillment that came from serving in my community. Volunteerism is
a reward in itself that is maximized when you ignore the lack of
reimbursement for your efforts as the prize is found with the
realization of your small, yet significant impact in the community
from the simple offering of your free time.
Another
important piece to my commitment to volunteering is the offering of
my spare time to make an impact. As I have grown, I have realized
that my days are not filled with much joy if I have not taken to any
means for the betterment of myself or the environment around me. In
regards to personal consideration, the dedication of one's time and
energy to the enhancement of his or her environment is the best
occupation of time that one can undertake. Another feature of myself
that has grown to fit my love for service is the quality that I begin
to become anxious if I do not occupy my time with something
meaningful. Many times, people would rather stay at home to sit on
their own time instead of spending their energy on some stranger,
once again, however, there is no true satisfaction to be found from
sedentary days from an individual point of view.
My
commitment to volunteerism is not only found in the betterment of the
lives around me, I also find it in its properties of
self-fulfillment. The disregard of payment and the offering of free
times are two of the primary avenues for which volunteering is
important to me. If I could reach all over the world with my
efforts, I would certainly jump at the opportunity.