Name: Sean Patrick Heyward
From: Deer Park, New York
Grade: 10
School: Half Hollow Hills High School West
Votes: 0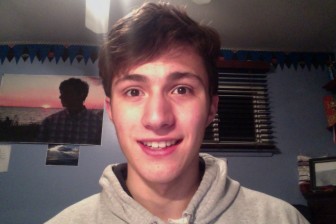 As it was my first
time volunteering, I had no idea that these small acts of kindness
were going to impact my life so profoundly. My home church, The
Refuge Fellowship, does a food pantry every Saturday, and my mom
recommended me to volunteer there in order to get some community
service hours. I went in not knowing what to expect, and I was
greeted by one of the most patient men on the planet. He instructed
me on how to walk customers through the pantry, help them to their
cars, and just to ask if anyone needs help with anything. So now once
a month I go to assist in feeding families.
My biggest
challenge as a volunteer is dealing with the difficult people. Our
pantry works by the recipients going through a room and choosing a
certain amount of items they want, and sometimes people want to take
more than we have to give. I personally want to give them what they
want, but I have to stand by the rules. The most satisfying thing
about being a volunteer is simply knowing that you've helped and
bettered someone's day, and even someone's life. There's a
contentment in giving rather than receiving.
What
I have learned most as a volunteer is how to be continually
compassionate with people. When people are difficult, I've learned
it's crucial to have a sense of compassion. Others can simply be
having a rough day and need the love that i have to offer. Sometimes
it may not even be received well, but in the end, I know that I did
my best to help make someone's day better. Through volunteering, I
would love to see more families fed and more people leaving simply
having a better day.
To
me, "forward looking" means making goals in the future and
continuing to strive towards them until they are accomplished. I see
this volunteering as forward looking by having people fed and loved
on. That is what is most important to me, because then they can
spread that love and affection to others they encounter. Looking back
I would think my activities made a difference on people by having
more security in knowing they had a place to get food from where they
would be treated with kindness. The impact on individual lives is
most important to me.
When
I graduate college, my desire is to be a worship pastor in a church
to being the love and joy that God has to offer through worship. I
have wanted since I was admitted to NSLIJ Cohen's Children's
Medical Center in 2014. I brought my guitar with me and worshipped
the entire stay in my room, but then people started joining me in
song.In those moments of singing and enjoying the moment, I knew this
is what I wanted to do for the rest of my life. Live to spread that
hope and joy that was poured out into the room through song.